2015 has been a great year for RiverKeeper Flies! Year end is a great time to reflect on the last 12 months. I hope you've enjoyed reading all the posts as much as I have creating them! Thanks to all who continue to utilize the fly fishing and fly tying resource I've created.
I'm amazed at the popularity of RiverKeeper Flies. Here are a few statistics about the website during 2015:
20,980 sessions
51,214 page views
52 new Throw Back Thursday Flies
98 fly pattern sheets
I've continued to create a post every week. Here is a list of the most popular posts this year. How many have you read?
And the most popular Fly Patterns:
RIVERKEEPER SOFT HACKLE CRIPPLE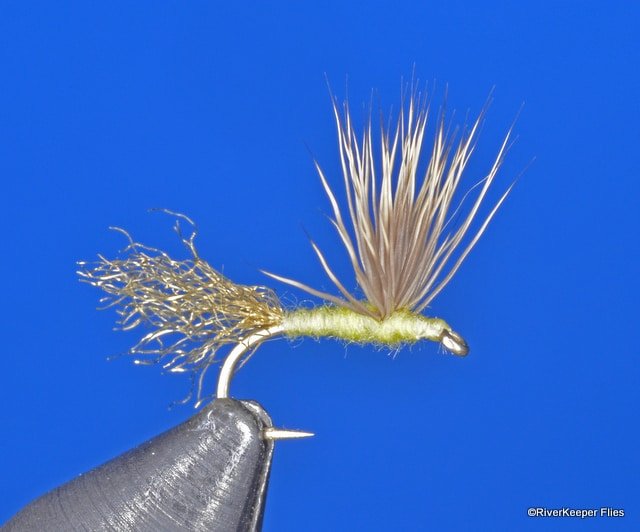 RIVERKEEPER CALLIBAETIS EMERGER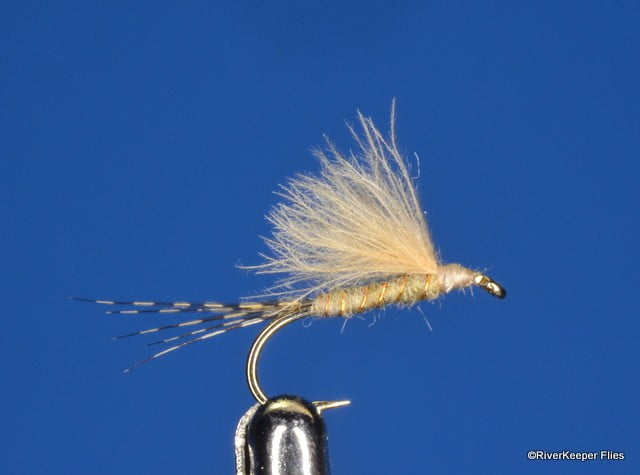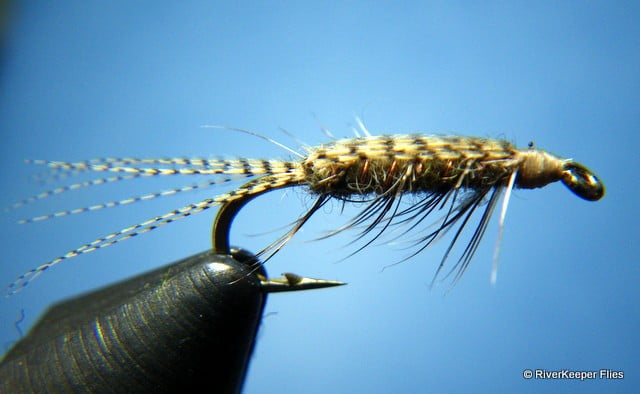 In addition, my Crooked River Flies page is quite popular. These are the flies Bill Seitz uses on the river. If you haven't checked them out, you're missing something!
I branched out with my fly tying in 2015. I overcame my fear of tying bronze mallard wings for spey flies. You can read about my adventure — Another Spey Fly – Done!
And I started tying a few Ray Bergman wet flies for Throw Back Thursday. Those turkey and mallard wings are still a work in progress.
Here are a few other accomplishments:
Reached my goal of tying 100 dozen flies…actually it was over 118 dozen. I started tying Custom Flies for sale as well. Please contact me by leaving a Comment if you'd like me to tie a few flies for you.
Demonstration fly tying – I tied at the Western Idaho Expo, NW Fly Tyer & Fly Fishing Expo in Albany where I'm the Chair of the whole show, the IFFF 50th Anniversary in Bend, the Bend Fly Fishing Festival, and the Sunriver Fly Festival.
Took 1st place in the casting competition at the IFFF 50th Anniversary in the Pro category and my Fly Fisher's Place Team won the Pro competition. I believe I was the most surprised at the individual honor!
I was a Casting for Recovery River Helper again at Black Butte Ranch to help a couple of breast cancer survivors, something I'm proud to help with.
Provided a few tips to help your fishing success – Cast to a Spot, How to Play and Land Fish, Foam is Home, Manage Two Nymph Rigs, and Fishing East Lake to name a few favorite posts.
Discussed a little bit of aquatic entomology about insects important to the fly fisher – Blue Wing Olives, Pale Morning Duns, and Spinners to name a few.
Created my first Christmas list ideas. I hope the posts helped Santa find the right present for you!
Gave several presentations to fly clubs. It's something new to me, but they have been well received. I have two presentations scheduled for the New Year already.
Oh, and I might have caught a few fish this year!
Wow, I've had a busy year! I hope you have as well.
And if you're keeping track through all the posts, I think my wife caught the most and biggest fish (river and lake) this year! 🙂
23″ Diamond Lake Rainbow
Here's wishing you a great 2016 full of fish and memories!
Enjoy…go fish!