This week's Throw Back Thursday Fly is the Hemingway Caddis.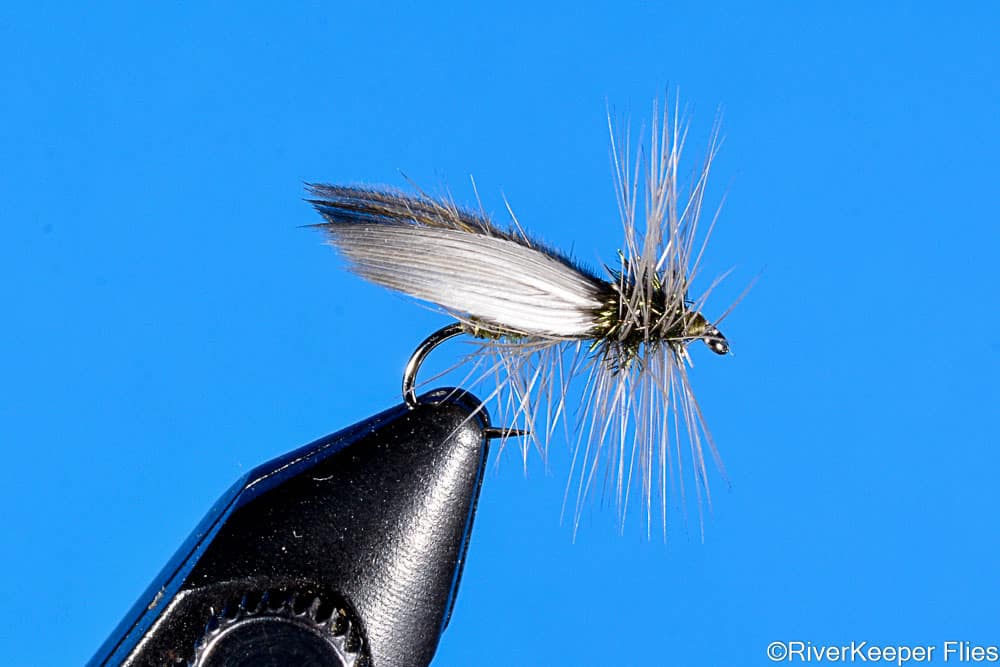 And the top view:
The Hemingway Caddis is a variation of the Henryville Special developed in the 1930's by Hiram Brobst. Mike Lawson created the variation for Jack Hemingway, son of the famous author Ernest Hemingway, for fishing the Henry's Fork of the Snake River in Idaho. The Hemingway Caddis is an olive version as the Henryville Special was too brown to match local caddis flies.
Mike Lawson tied the fly with two Quill Wing segments having the convex sides facing each other with some overlap. Another variation is to tie the wing with one segment in a "Tent" style similar to the Kings River Caddis. Either way, the quill wings provide an effective caddis wing silhouette.
It is a variation of the Henryville Special…an earlier Throw Back Thursday Flies post.
The fly is still an effective caddis pattern for many rivers. If I were you, I'd make sure I had a couple Hemingway Caddis in your fly box.
Enjoy…go fish!