Pale Morning Duns (PMD) are the major hatch I'm fishing lately. The Green Drakes are done, so PMDs are what I'm looking for.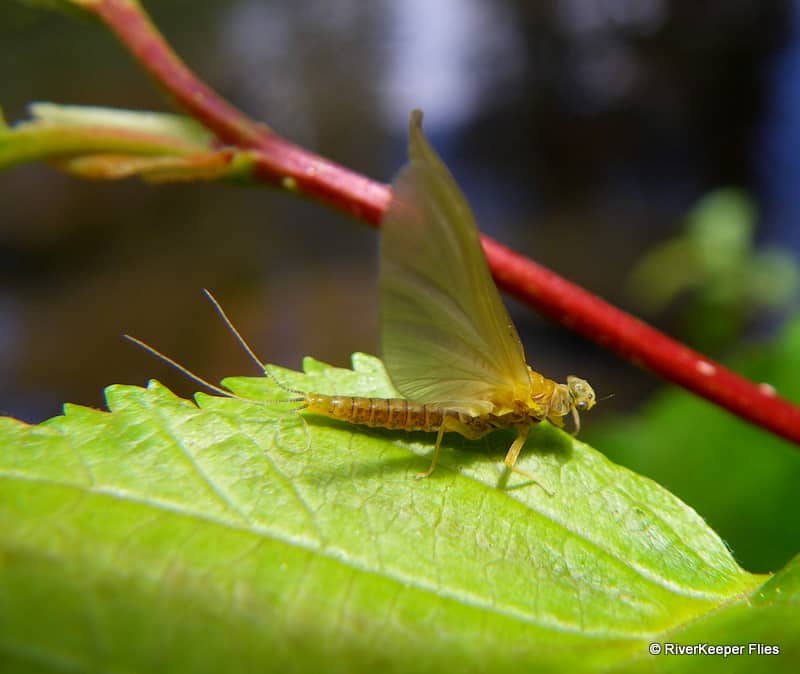 This is a picture I took of the real Pale Morning Dun. The distinguishing features of a PMD are 3 tails and light gray wings with a leading edge of yellow stain. The body colors will range from bright yellow, olive-yellow, dull yellow, or even a reddish brown.
I wrote a post last year about the life-cycle called (you guessed it) Pale Morning Duns – PMDs. If you need a quick refresher, check it out!
These mayflies usually hatch in the early afternoon. All of a sudden, you'll begin to see a few dimples on the water's surface. Perhaps even a head and tail rise where you'll see the large back of a trout. I like to target those!
Here are a couple of my favorite dry flies I've used recently.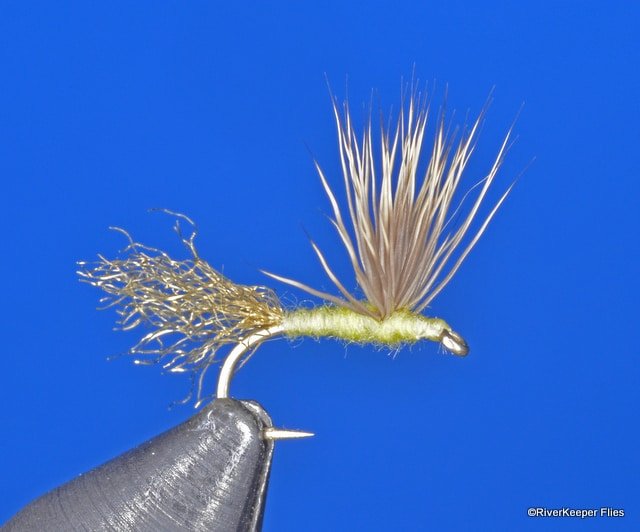 RiverKeeper Soft Hackle Cripple
I developed the RiverKeeper Soft Hackle Cripple to imitate mayfly cripples floating on the water's surface. Here's a picture of a few cripples I found in an eddy.
And for the spinner phase…
This is the last phase of the mayfly and is called a spinner fall. They've mated, females have dropped their eggs into the water and these bugs float helplessly in the drift…easy pickings for trout. Most of the spinner falls I've seen are just before dusk. You might find them in the early morning hours as well. Check out the Spinners post for more information. Here is the real Rusty Spinner.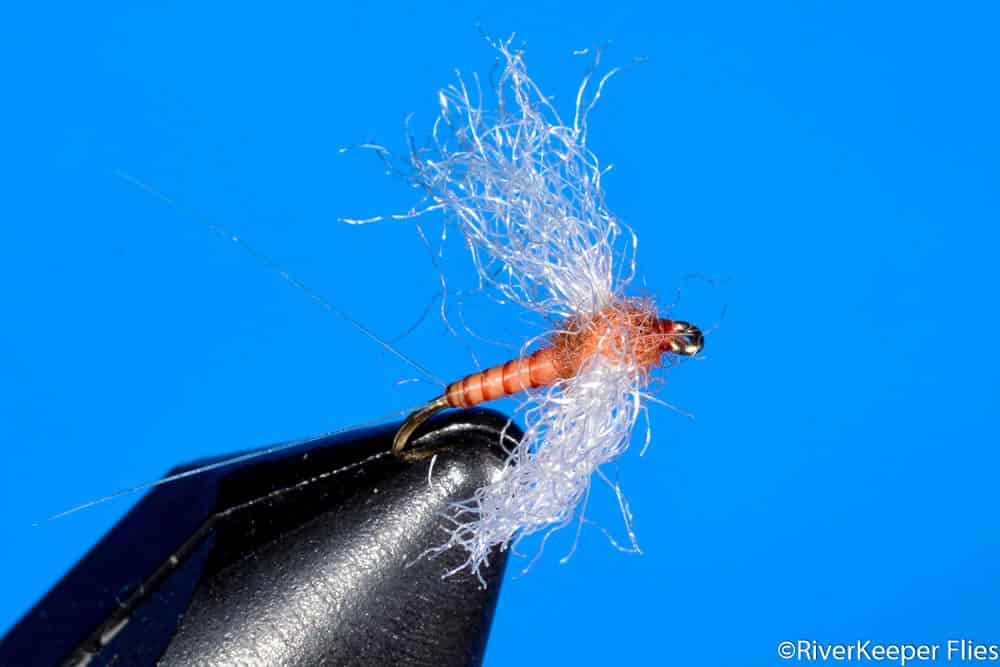 If you are a die-hard fisherman and want to fish nymphs before the hatch, you might try one of the following flies.
You can fish these flies by themselves for use them as a dropper off a larger nymph.
For more fly pattern options for all the phases, check out the Mayfly Fly Patterns page.
Go fish…be observant…and watch for those little yellow mayflies. The fish like them and so will you.