Latest Posts
Pritt's Water Cricket

This week's Throw Back Thursday fly is Pritt's Water Cricket. Here is a fly from T.E. Pritt's Yorkshire Trout Flies (1885). The link will…

Obsessed with Green Drakes

If you've followed RiverKeeper Flies for a while, it won't come as a surprise I might be a little obsessed with Green Drakes,…

Stuck-In-The-Shuck Midge TBT

This week's Throw Back Thursday Fly is the Stuck-In-The-Shuck Midge TBT. I was on my favorite river yesterday looking for rising fish. I…
Favorite Images
Popular Posts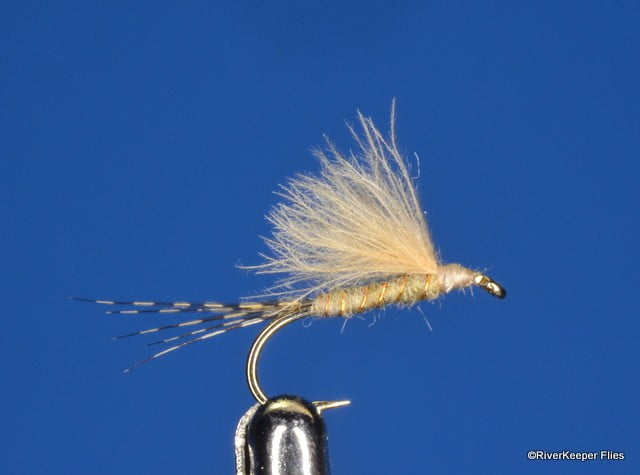 Do you use fly patterns with CDC feathers in them? Hopefully, your fly box has a few of 'em. CDC is a marvelous material. It's like magic.
I thought it would be an appropriate time to share a few thoughts about selecting the proper deer hair to tie Sparkle Dun and X Caddis flies.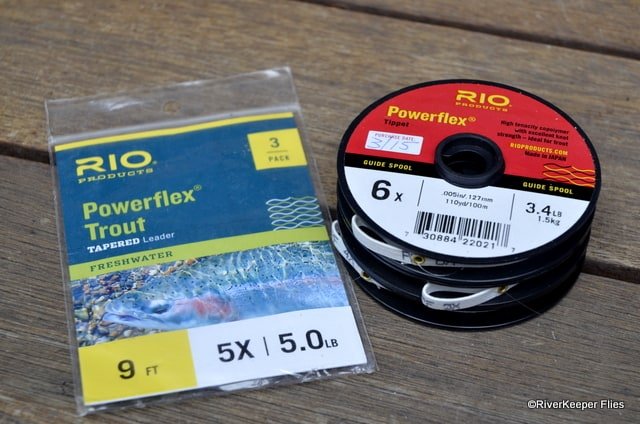 What leader length do I use? What tippet size do I fish? I've been asked those questions quite a bit. And I always point people to a previous RiverKeeper Flies post entitled Make Your Fly Fishing Leader Last Longer about the fly fishing leaders I use to fish dry flies.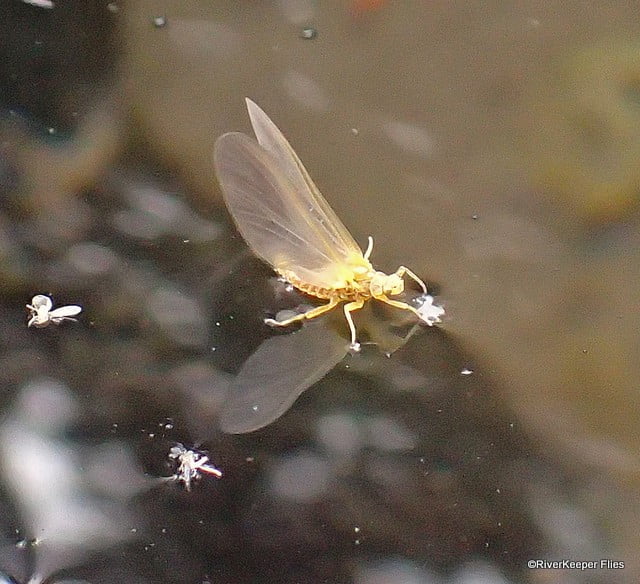 3 Basic Dry Fly Styles for Mayflies
Here are the 3 basic dry fly styles to imitate the adult stage of mayflies, the traditional, parachute, and Comparadun.
Fly Patterns
Favorite Flies
Resources
Fly Tying Hook Conversion Table
There are no exact standards for hooks. Seems like each major manufacturer makes up what works for them. If you are a fly tyer and try to tie flies using a pattern sheet, you may have to convert to the brand of hook that's at your tying table.
There are lots of Fly Tying Hook Conversion Tables online. You may have a favorite. This is mine.
Bead Conversion Table
If you're like me, I'm not always sure what is the best bead to use on a hook. When I started tying flies, I used to guess which bead to use. Then I purchased fly tying books that included pattern sheets with the bead size in them. Sizes were 1/8″, 5/64″, 5/32″ etc. Next I had to get used to 1.5 mm, 2.0 mm, 3.0 mm. I still have a few packages that are Non-metric so I use this Bead Conversion Table as a quick reference guide.
Custom Flies
I'm not a commercial fly tyer. I call myself a custom fly tyer. What does that mean? I'll tie almost anything you need to catch a fish…at least I'll try. For more about my fly tying journey, be sure to read the About Me page.
Other Links
Presentations
Here is the current offering of presentations available by RiverKeeper Flies for your fly club. PowerPoint presentations include the quality pictures you're used to seeing on my RiverKeeper Flies website.
Products
Here are some Products we use. Be sure to support your local fly shop first, but if you can't find them, I've added a few links.
About Me
I've been fly fishing and fly tying for a long time. I won't call myself an expert, but I know a lot of things I hope will help you in your fly fishing journey.
How did I start fly fishing?
Read the rest of the story…