Latest Posts
Frank Sawyer's Pheasant Tail Nymph

This week's Throw Back Thursday Fly is Frank Sawyer's Pheasant Tail Nymph. The original fly was tied with just two materials, pheasant tail…

Time to Fish with My Euro Nymph Rod

I featured a midge pupa in last week's Throw Back Thursday Fly post, Dorsey's Black Beauty. It reminded me it's time to tie…

Dorsey's Black Beauty

This week's Throw Back Thursday Fly is Pat Dorsey's Black Beauty midge. The Black Beauty is a fly Dorsey created back in the…
Be sure to follow me on Instagram. Here are the latest images.
Popular Posts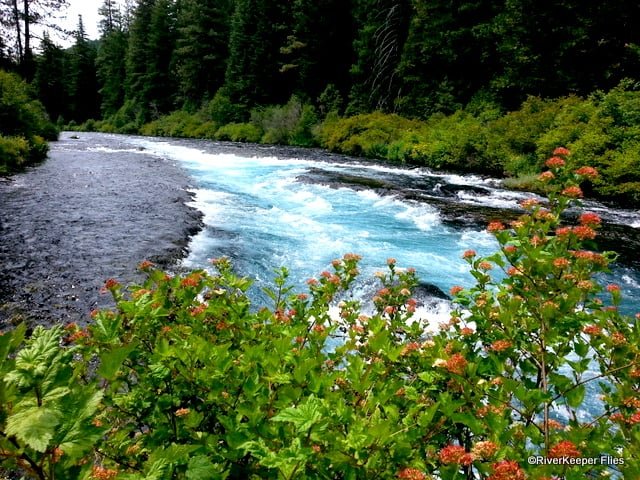 I was invited to speak about my home waters, the Metolius River on the Destination Angler podcast. Here is much of the information, especially my favorite images of the river, the fish, the bugs, and the flies. I'll even provide a few fishing tips at the end.
I thought it would be an appropriate time to share a few thoughts about selecting the proper deer hair to tie Sparkle Dun and X Caddis flies.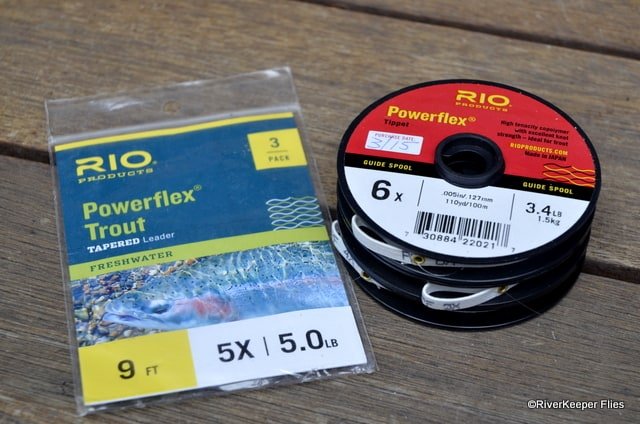 What leader length do I use? What tippet size do I fish? I've been asked those questions quite a bit. And I always point people to a previous RiverKeeper Flies post entitled Make Your Fly Fishing Leader Last Longer about the fly fishing leaders I use to fish dry flies.
Favorite Images
Fly Patterns
Favorite Flies
Recent Throw Back Thursday Flies
Resources
Fly Tying Hook Conversion Table
There are no exact standards for hooks. Seems like each major manufacturer makes up what works for them. If you are a fly tyer and try to tie flies using a pattern sheet, you may have to convert to the brand of hook that's at your tying table.
There are lots of Fly Tying Hook Conversion Tables online. You may have a favorite. This is mine.
Bead Conversion Table
If you're like me, I'm not always sure what is the best bead to use on a hook. When I started tying flies, I used to guess which bead to use. Then I purchased fly tying books that included pattern sheets with the bead size in them. Sizes were 1/8″, 5/64″, 5/32″ etc. Next I had to get used to 1.5 mm, 2.0 mm, 3.0 mm. I still have a few packages that are Non-metric so I use this Bead Conversion Table as a quick reference guide.
Custom Flies
I'm not a commercial fly tyer. I call myself a custom fly tyer. What does that mean? I'll tie almost anything you need to catch a fish…at least I'll try. For more about my fly tying journey, be sure to read the About Me page.
Other Resources
Links to Free Old Fly Fishing & Fly Tying Books
Here is a list of free old fly fishing and fly tying books in my digital library. Click on the links to read these books. In addition, scroll down on each of them to download and create your own digital library in PDF, Kindle, or other formats.
Favorite Fly Fishing and Fly Tying Books
Here are a few of my favorite fly fishing and fly tying books. They've helped me and I encourage you to consider them for your fly fishing and fly tying library. And I encourage you to support your local fly shop. Check in with them and see if they carry it. Otherwise, click on the links I've provided for quick delivery from Amazon.com
Here are some links to knots I use. Go to the page bottom and click on the NetKnots link for an easy to learn animated presentation.
Atlas of Oregon Lakes
If you fish lakes, this in an invaluable resource which shows detailed information. You'll find ramps and depths which helps determine where the fish are located.
I've been fortunate to travel and fish some beautiful spots. Usually, it's 2 – 3 weeks fly fishing at a time. In addition, I've written about some local waters as well. I decided to create a Fly Fishing Road Trips page.
Products
Here are some Products we use. Be sure to support your local fly shop first, but if you can't find them, I've added a few links.
About Me
I've been fly fishing and fly tying for a long time. I won't call myself an expert, but I know a lot of things I hope will help you in your fly fishing journey.
How did I start fly fishing?
Read the rest of the story…