Here is the fly pattern sheet for the X Caddis.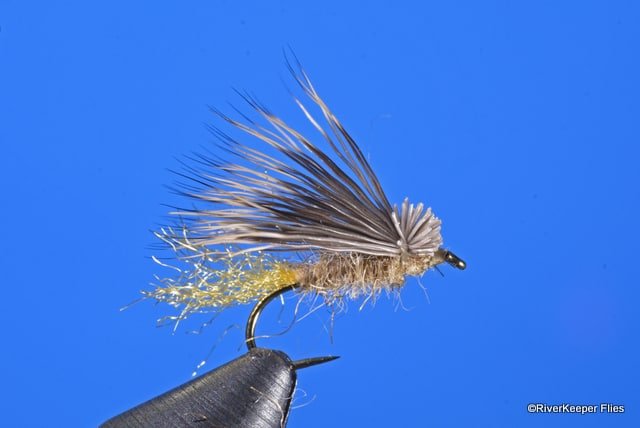 Daiichi 1180, TMC 100 #12 – 20
8/0 Uni thread to match body color
Amber or gold crinkled Zelon
Zelon dubbing – olive, amber, tan or black; or any dry fly dubbing
Directions:
Tie on shuck or zelon 1/4 to 1/3 length of hook shank.
Dub a body forward about ¾ of the hook shank.
Tie in wing, it should extend back to the bend of the hook or end of shuck.
Whip finish and trim thread.
Optional:
Tie in a short piece of hi-vis antron as the last step on top of the wing. I find it helpful in picking up the fly during low-light conditions.
Here is a link to my RiverKeeper Flies YouTube channel: