Happy New Year 2020 everyone! I thought today's post would be a good time to take a look back at 2019. I'd like to express my gratitude to all the RiverKeeper Flies subscribers and readers who have found me one way or another. 2019 has been another good year.
I'll begin with a few statistics about RiverKeeper Flies for 2019:
Page views – 185,227 (average of 15,400 per month)
Number of sessions – 98,295 (average of 8,200 per month)
Since I started RiverKeeper Flies in March 2014, I've added lots of fly patterns and images to go along with all the posts. Here are the latest numbers:
Number of fly patterns – over 230
Number of images – over 2,500
The top three posts for last year were:
I continue to receive positive recognition for my RiverKeeper Flies website and I appreciate all your comments. I am pleased so many fly fishers deem it reliable and informative. A couple of Resources have been well received:
In addition, I added a page for Fly Fishing Road Trips in the Resources tab. It's a quick way to find information about waters you might like to fish. I use it frequently to remember what flies worked!
You know I use images to tell my story, so here are a few of my favorite images from 2019 as I went back through this year's posts. Since I'm a fly tyer, I'll begin there.
Pheasant Tail Perdigon – my variant
Yes, Euro nymphs do work!
As a custom fly tyer, I receive requests to tie new-to-me flies. The St. Joe Special was one of these.
The Film Critic PMD was another request.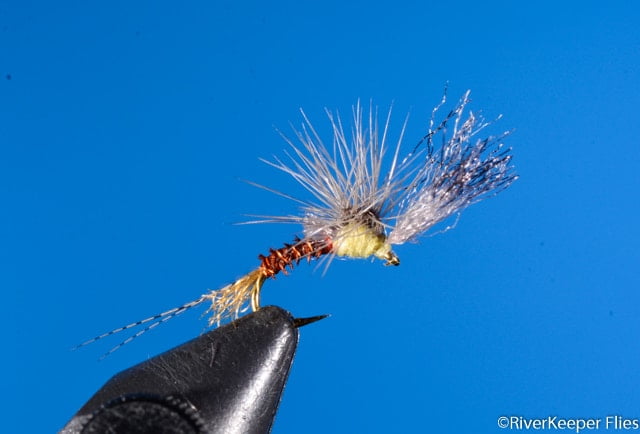 And some Damsel nymphs I completed recently.
Here are some Clark's Stones. You'll see the original Clark's Golden Stone, a Clark's Lady Stone and the Salmonfly versions. These are tied in sizes 8 and 4 respectively.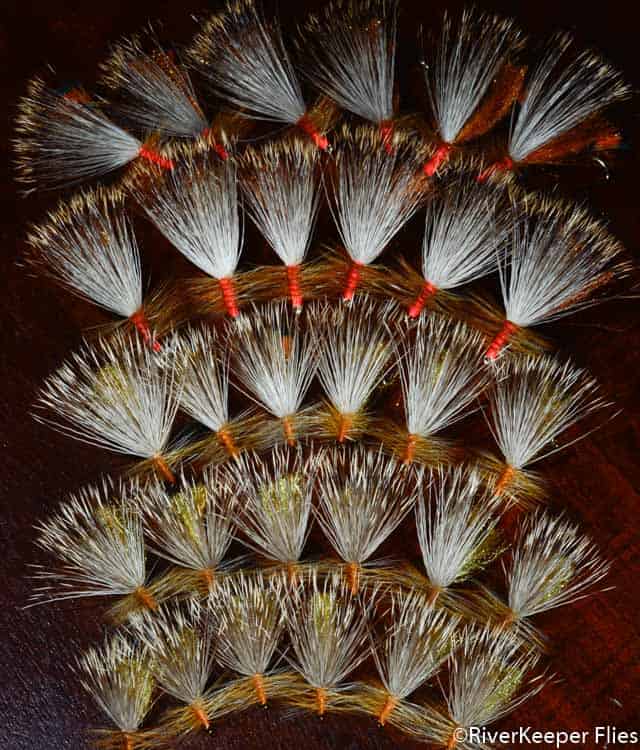 As you can tell, Clark's Lady Stones played a big part in my fly tying this year.
Ray Bergman Abbey – One of several Ray Bergman flies I featured in this year's Throw Back Thursday Fly posts.
A memorable day at Casting for Recovery, Oregon – South.
An underwater shot using my Olympus TG-4. You might recall I broke the back LCD screen last summer. It's still working, but doesn't go in the water anymore. I just upgraded to the Olympus TG-6 model.
A beautiful Rainbow Trout from my home waters, the Metolius River.
Metolius Bull Trout
We had some wonderful fly fishing road trips this year. In fact , it was three trips. But that didn't mean I stopped tying flies…
Kelly Creek, ID
Madison River , MT
Clark Fork River, MT Cutthroat Trout
Kelly Creek, ID Rainbow Trout
Kelly Creek, ID Cutthroat Trout
North Fork Clearwater River, ID Cutthroat Trout
A couple Madison River, MT Rainbow Trout
A memorable Brown Trout from the Madison River, MT.
$3 Bridge on the Madison River, MT after a torrential thunderstorm.
Madison River Valley
Beartooth Pass, WY
And a few close-up images…
Green Drake Head On
Another Metolius River, OR Green Drake
#20 Scotty's Midge
Trico Spinner – Ennis Lake, MT
Salmonfly and Golden Stone
My wife and I completed three of fly fishing road trips in Idaho, Montana, and Wyoming this year. I hope you read our stories. If not, you can read about them here:
You might recall I keep track of the flies I tie. This year, the grand total is 1,800, which includes the flies I use, give away, and tie for my customers. I'd like to give a special "thank you" to my customers who purchased RiverKeeper Flies flies. I hope you enjoyed fishing them as much as I did tying them!
I traveled for presentations to fly clubs, including the Cascade Family Fly Fishers, Central Coast Fly Fishers, Sunriver Anglers, and my own Central Oregon Flyfishers.
Lastly, I attended several fly fishing fairs and Expo's during the year. You might have seen me at the Western Idaho Fly Fishing Expo (Boise, ID), the NW Expo (Albany, OR), or the Pacific NW Fly Tyers Rendezvous (Portland, OR).
I hope you continue to read my posts and utilize RiverKeeper Flies website as a valuable resource for your fly fishing and fly tying.
I have to say it was a tremendous year and one I won't soon forget. I'm looking forward to 2020 for some exciting fly fishing road trips.
Enjoy…go fish!
(John Kreft is a participant in the Amazon Services LLC Associates Program, an affiliate advertising program designed to provide a means for sites to earn advertising fees by advertising and linking to amazon.com.)