I enjoy tying flies with natural materials. A plethora of man-made materials have been introduced in recent years and all make very effective flies. I'm not suggesting all-natural flies catch more fish. There's just something esthetically pleasing to my eye. I enjoy using Wood Duck, Mallard, and Teal feathers for fly tying.
As a fly tyer, I love tying with Wood Duck fibers. I'm just drawn to the colors and barring of these feathers.
I have a friend who is going down the Catskill "rabbit hole", doing his best to replicate those classic fly patterns and asking me to critique the flies he's tying.
One of the flies he was tying is the Quill Gordon. He didn't have any real Wood Duck for the wings, instead using Mallard dyed Wood Duck. So, I ended up sending him a few feathers. And before you ask, I don't have that many extra feathers to be sending out to all my readers!
Here is a classic Quill Gorden I tied last night.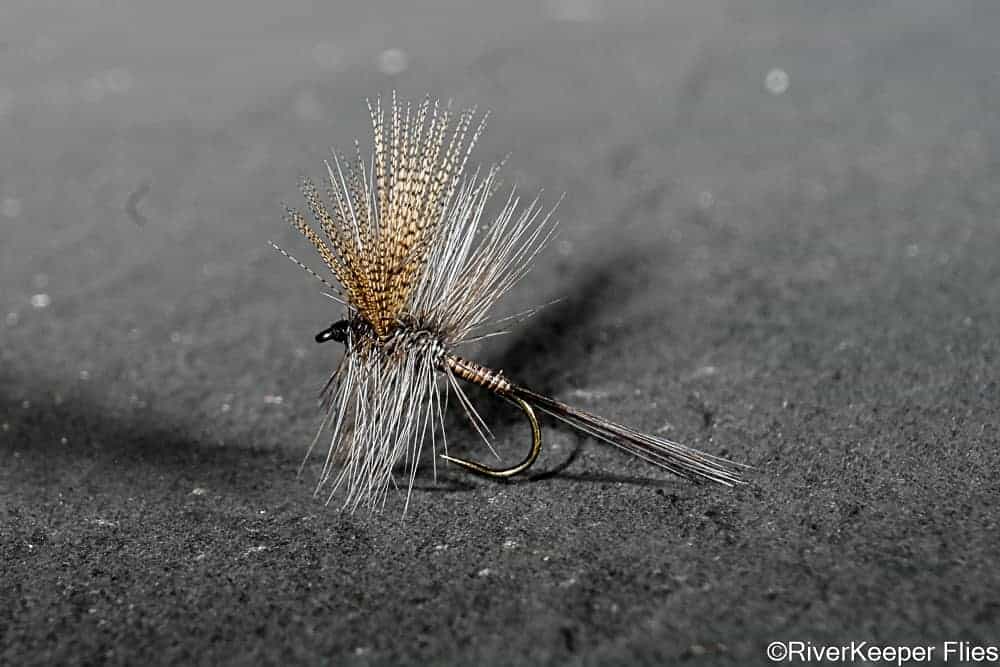 I pulled out a box of duck feathers to see what I might be able to part with. I took a moment to enjoy the beauty of nature with the colors and barring. What I found were Wood Duck, Mallard, and Teal.
It got me to thinking…how many different fly patterns have I tied with Wood Duck?
Turns out to be quite a few.
Sure, many only use a few fibers for a tail. Does it make a difference to the fish? I don't know. All I do know is I love the way the fly looks and believe I fish the fly with more confidence.
Here are a few of my favorite flies that incorporate Wood Duck.
Pray's Silver Demon is a good example of using barred Wood Duck for a tail in a steelhead fly.
The colors and barring are subtle between Mallard and Wood Duck.
A close-up of Wood duck feathers…
…and Bronze Mallard.
Several old fly patterns utilize Mallard feathers for wings. Here are a couple flies I highlighted in my Throw Back Thursday posts.
Here are two excellent examples of Bronze Mallard being used for the wing of steelhead flies.
Lastly, a few Teal feathers.
I don't recall a lot of trout fly patterns using Teal, but several steelhead flies utilize Teal feathers in them. Here is a Green Butt Skunk Spey I tied several years ago.
The Mottled May is a fly developed by Charles DeFeo and one I highlighted as a Throw Back Thursday Fly about five years ago and used a Teal feather for the wing.
Here are a few other fly patterns that use Wood Duck. The list goes on and on.
I hope you are using Wood Duck, Mallard, and Teal feathers for fly tying. I think you'll like the results.
Enjoy…go fish, stay safe!