The next stop on our first fly fishing road trip this year was fly fishing the Big Hole River.
We left the Bitterroot River on our way to the Big Hole by driving south on Highway 93 from Hamilton, MT and turned onto Highway 43 right at the Idaho/ Montana border. A short time later we crossed the Continental divide, elevation 7264 feet, at Chief Joseph Pass, driving by the Big Hole battlefield where US soldiers fought the Nez Perce. If you have a chance, be sure to stop and understand the plight of these Indigenous people of the Columbia River Plateau.
As we followed a creek that would flow into the Big Hole River several miles downstream, we found this moose leisurely grazing along side the creek.
Wisdom is the first small town you'll find on this road. We stopped at the The Crossings Bar & Grill restaurant for a wonderful lunch, a stop I would highly recommend. Turns out they have several pie selections to choose from!
A short drive later, we were driving along the Big Hole River and spotted rising fish. Yes, we stopped and tried our luck…and landed a few Whitefish. Yes, Whitefish on the dry fly.
Our destination was Fish Trap campground. We had fished this area before and hoped to hook a couple Grayling. It's one of the few spots you can fish for Grayling in the Continental US.
In fact, we were lucky and did land a few!
A Rainbow and some Brook Trout also took our dry flies.

You'll never guess what I was using to catch most of these fish. A Green Drake! Karen yelled to me she saw a drake fly by and then caught one to take a picture of and show me.
So I tied on a RiverKeeper Soft Hackle Cripple and ended up landing a few fish. A Sparkle Dun Green Drake worked as well.
The fish continued to rise as another thunderstorm hit us. In fact, thunderstorms will become a theme as you follow the rest of our fly fishing road trip.
I stopped at Great Divide Outfitters to gather a little intel.
And of course a stop in Melrose is not complete without a Mule at the Hitchin' Post. Take your pick of a Moscow Mule made with vodka or Montana Mule with bourbon. We've had dinner there every time we passed through. Good food for this very small town just off the freeway. I'm guessing it would be a ghost town if not for all the fisher people who help the economy during summer.
The Big Hole River is a place we've fished a few times. We have found access at several locations where we can wade to fly fish. Many people float the river and I think you'll have a better chance at locating fish.
That isn't to say you can't catch fish there. We did. We found PMD's hatching one morning and Caddis that same evening at the Divide bridge. I think I landed somewhere around 20 or so that day with the biggest at 15 inches.
Here are the flies we used: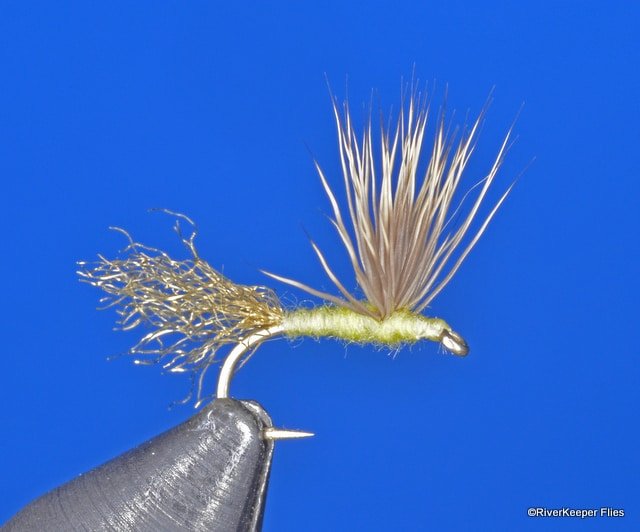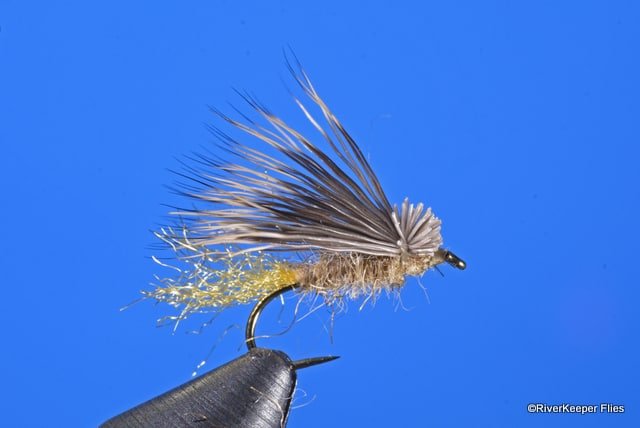 You can read about the last time we fished the Big Hole River in my Fly Fishing the Big Hole and Beaverhead Rivers post.
Enjoy…go fish!