I can't believe this is the last Throw Back Thursday Fly post for 2019. New Year's is a week away, but it's the last Thursday of the year and I thought it was appropriate to share a few of my favorite Throw Back Thursday Flies for 2019.
Just click on the fly's name to learn more about the fly.
H.L. Leonard Rod Company Flybody Dun March Brown
And a couple of flies I didn't tie. The first one is a Shane Stalcup fly tied by one of my subscribers who knew Shane and was pleased to see I was keeping his memory alive by highlighting some of his flies.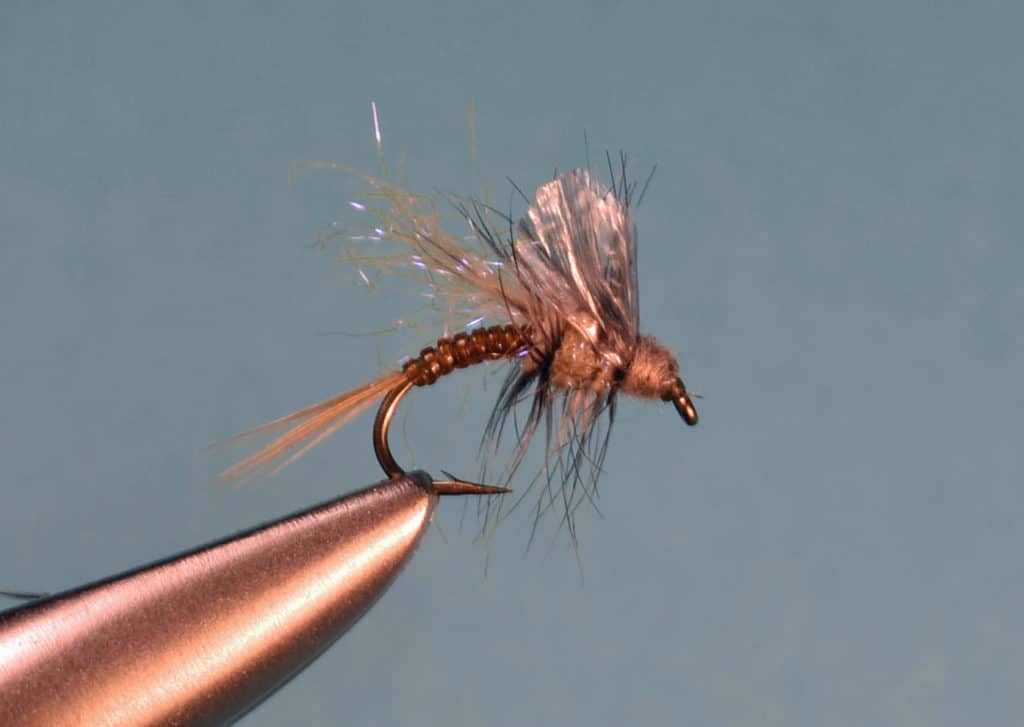 I found this in Hamilton, MT while fishing the Bitterroot River. This is from Chuck Stranahan.
I'll leave you with two images from popular posts. No, they weren't about flies, just an old vise and fly rod. They garnered several Comments.
Enjoy…go fish!