As you've read in previous posts, I've been tying flies lately. It's that time of year for me. And I don't plan on stopping anytime soon. I've finished my fly tying commitments for now, which includes filling orders and tying a few Mercer's Poxyback Green Drake nymphs in the last week. So the question now is, what flies to tie next?

The fly above will be mounted on a plate entitled Green Drake Life Cycle, part of a project Central Oregon Fly Tyer's Guild is working on for the 2019 NW Fly Tyer and Fly Fishing Expo in Albany, OR.
I've got a few more nymphs to complete before I move on to what I should tie next.
So that got me thinking. What were the most popular flies my clients purchased or I fished in 2018?
This year's top fly was my RiverKeeper Soft Hackle Cripple. I tied almost 37 dozen to imitate BWO's, PMD's, and Green Drakes.
Next on the list with 31 dozen were Sparkle Duns tied to imitate BWO's, Callibaetis, PMD's, and Green Drakes.
How about a few X Caddis (16 dozen) and Iris Caddis (14 dozen)?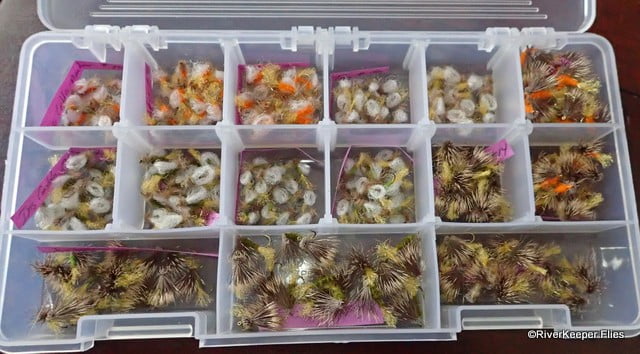 Do you remember me writing about the terrific Callibaetis hatch on East Lake? My RiverKeeper Callibaetis Emerger (over 6 dozen) worked very well.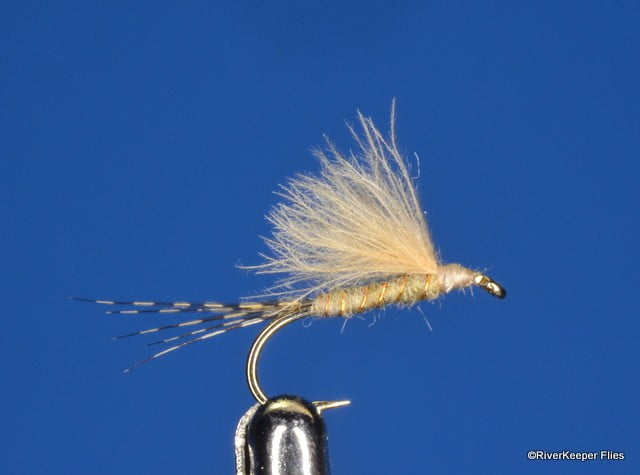 A Clark's Lady Stone (6 dozen) worked very well during the Salmonfly and Golden Stone hatch.
My new favorite ant pattern, Arrick's Parachute Ant (6 dozen). These flies caught some very nice fish on the Madison River.
And last, but not least, is Beetle Bailey (over 5 dozen)
If you look at all these flies, what comes to mind is that simple, well-tied flies catch fish.
I think I just made my list for the next couple of months.
Enjoy…go fish!