Wow! The weather has changed dramatically this week. The forecast shows 81 degrees on Thursday. The anticipation of some major hatches is very exciting and I decided I have to get a May fly box ready for the river.
This is what I hope to catch.
I've found the fish to be a little more tight-lipped this year compared to the last few years. It's probably because of the snow that stayed around so long. I've seen bugs floating down the river and in eddies, but hardly any fish rising. Perhaps it's because the river is carrying more water and the fish haven't come back to their normal spots yet. Sure, the river may be a little cold because of runoff, but it didn't seem to affect the hatches too much.
This is the time of year where I struggle with where to fish. I've talked about this problem in that post from last year.
There are so many options now…the Metolius (my home river), Middle Deschutes, and Lower Deschutes which is just coming into shape are a few spots to try out. Then I could list a few lakes as well…Crane Prairie, Davis, or one of the Twin lakes. I won't be going to East Lake for a while because the snow gate is still across the road. Same thing for 3 Creeks Lake outside of Sisters.
But I'm headed to Washington and plan to fish the Yakima river that flows through Ellensburg. It is running high as well, but I hope to find a few American Grannom's aka Mother's Day Caddis ( Brachycentrus) that are beginning to hatch.
I finished my last fly order and I'm tying for myself now. I need to make sure my May fly box is in order. The only question is what to tie?
The last time I walked along the river, I saw caddisflies, crane flies, little olive stones, BWO, and Ameletus mayflies to name a few. Green Drakes, PMD's, Salmonflies, and Golden Stones aren't very far away. They should be showing up this month. And don't forget an occasional beetle or ant.
I thought about the flies I should have available this month…oh boy, there are so many options!
Here is a list of a few flies I'll be sure to have in my May fly box.
Mayflies – I'll start with these two flies in different sizes and colors to match the real bug.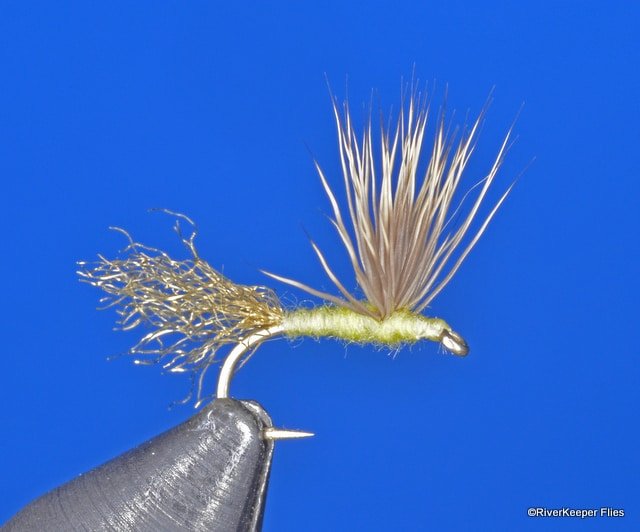 RiverKeeper Soft Hackle Cripple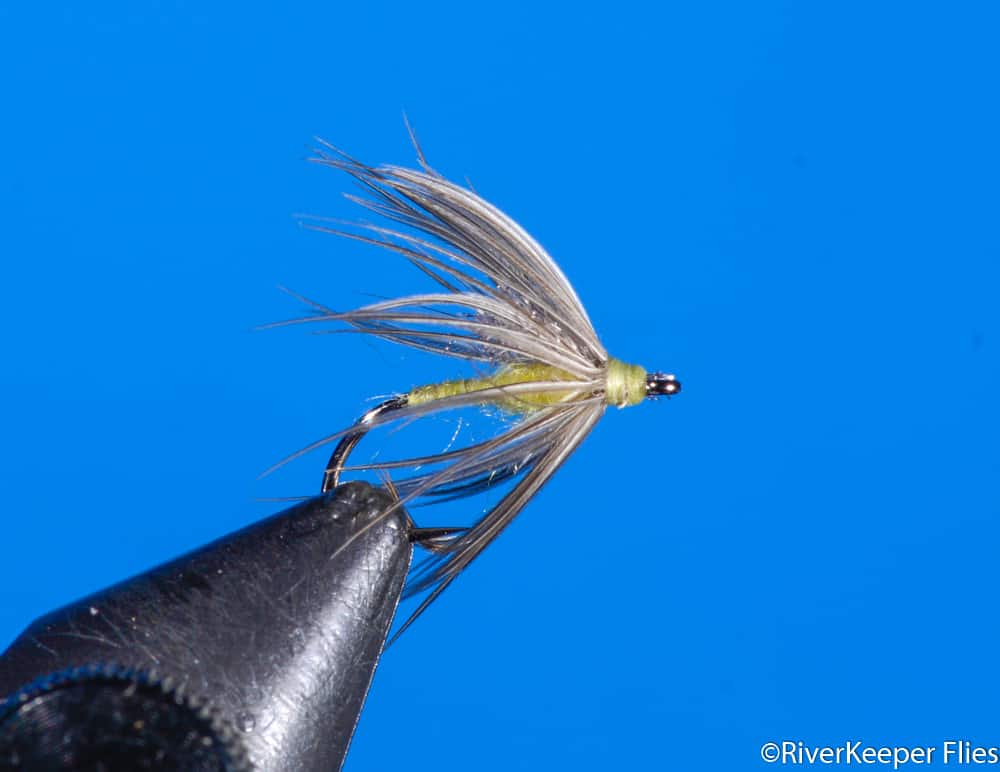 Caddisflies – I'll carry these flies in different sizes and colors as well.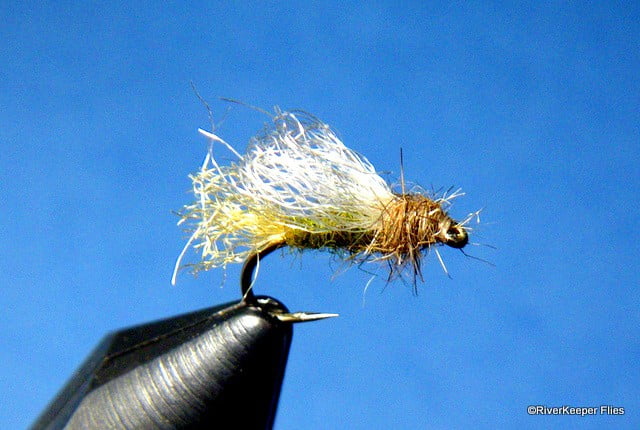 LaFontaine Emergent Sparkle Pupa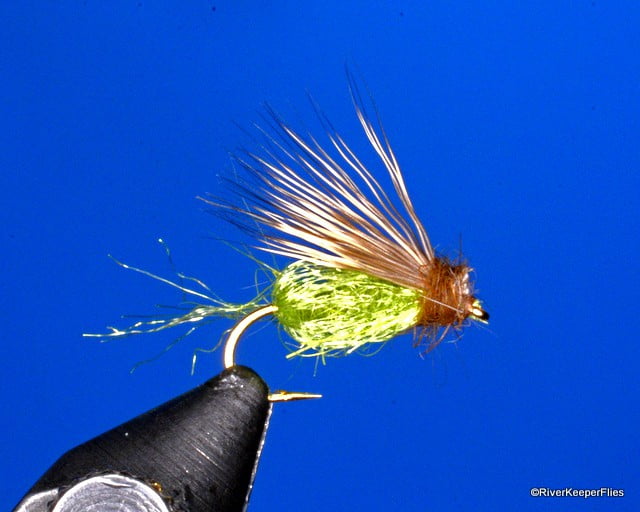 Salmonfllies – I'll carry these fly patterns for both Salmonflies and Golden Stones. Don't forget to have a purple Chubby Chernobyl too!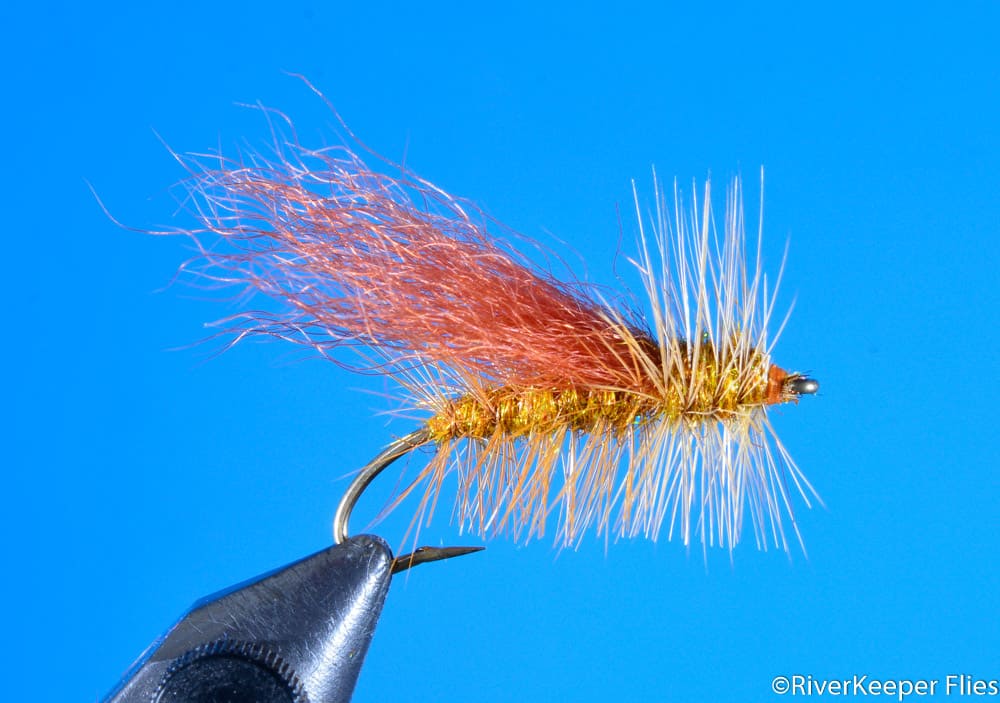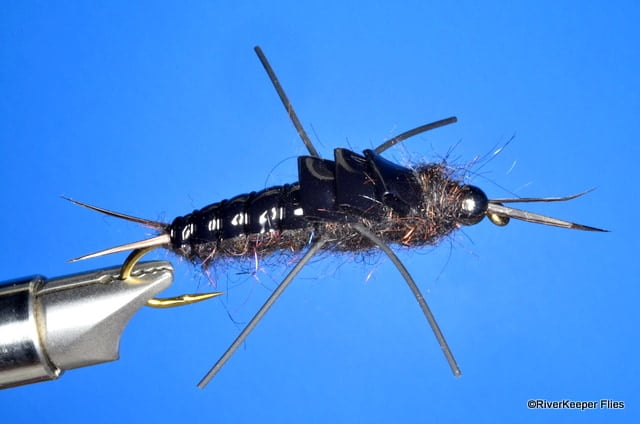 McPhail's Golden Stone Nymph – Variant
And here are two more flies I wouldn't be without.
If you run into me along the river and look in my fly boxes, you'll be sure to see many more fly patterns, but the flies listed above are the mainstays I fish most of the time.
And before I forget, I'm headed to Ellensburg, WA this week for the Washington Fly Fishing Fair on May 5 and 6 where I will be demonstrating a few flies both days. Please stop by and say "hi" if you plan to attend.
I better get back to the vise…I have a couple of holes to fill in my fly box.
Enjoy…go fish!