You might be surprised, but I've been known to tie flies while riding in a car. But this week, I'm tying flies in Paradise!
Last fall, it was on the road to the Pendleton Round-up in September. I was able to finish a dozen RiverKeeper Soft Hackle Cripples.
Or how about this video mentioned in my post Fly tying – on the road?
I'm in the middle of a little R & R on Maui doing…well, not much.
A typical day you ask? Well, here it is:
Get up & have coffee
Drink a breakfast smoothie
Workout – either the Tabata workouts my wife teaches online (www.karenkreft.com) or a run
More coffee on a chaise lounge next to the ocean and read a book
BBQ fresh fish for lunch
Back to the beach with a book
Coffee, beer, or Moscow Mule in the afternoon…I've had them all
Watch a beautiful sunset
Dinner
More reading
Bed
Repeat…daily!
Pheww! That's a lot of activity for one day…
Well, I have to fit in a little fly tying as well. I thought I might tie a few flies if we got a rainy day or two. Well I did tie a half dozen yesterday!
I brought over my vise, tools and materials to Maui. Packed them in a suitcase.
I thought I'd tie a few flies to finish an order if the weather turned rainy. Well, it's been too nice. Sunshine…77 to 86 degrees every day. Can't complain.
But should I tie a few flies? Yup!
I brought materials for a couple flies I always have in my fly box.
RiverKeeper Soft Hackle Cripple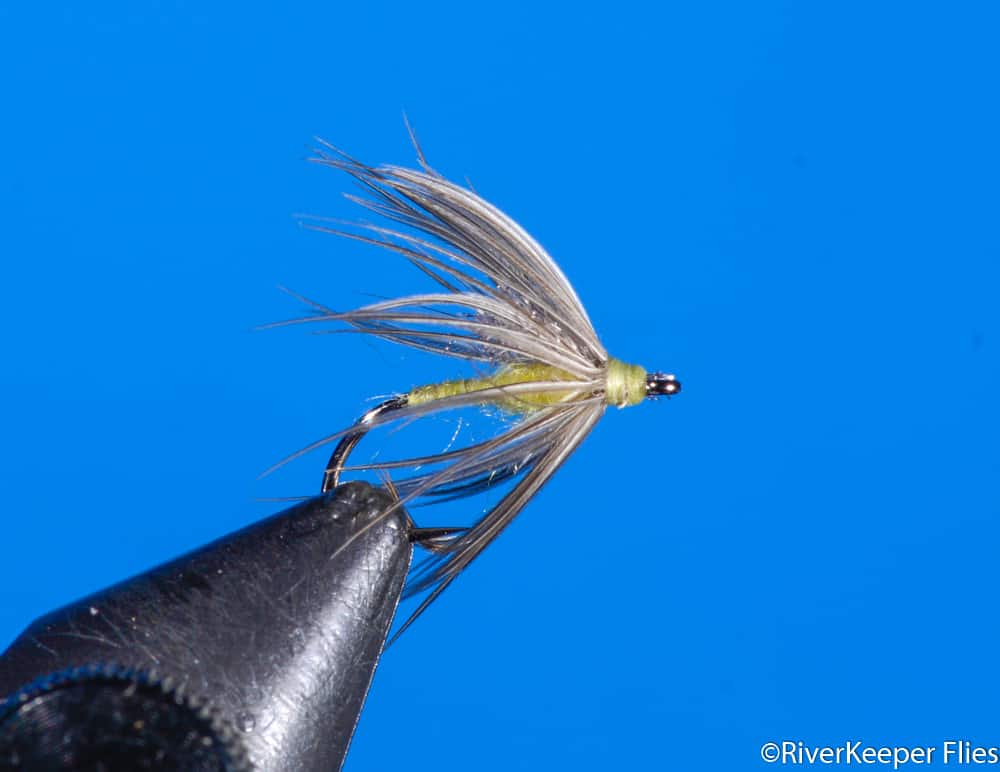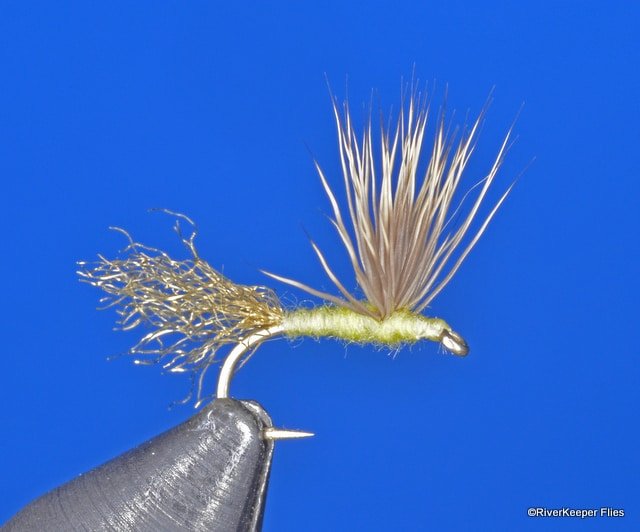 Oh, and my favorite searching lake fly…
So that's the plan at least. We'll see how it is tying flies in Paradise. I've got a few days remaining.
Aloha…go fish!