Over the last few weeks, I've written about our Montana Road Trip where we fished the Madison, Depuy Spring Creek, Stillwater, and Slough Creek & the Lamar. I thought I'd provide a summary of the effective flies we used in our Montana fly box.
When selecting flies, I always try to imitate the insects I think will be hatching. How do I know? I use my experience from the past if it's a river I've fished before or my other source of information are local fly shops who provide updated fishing reports and hatch charts for the rivers I plan to fish. Be sure to stop in and purchase a few flies or fly tying materials as a "thank you". Remember, these fly shops need to stay in business to provide timely and quality information.
Your research will provide you with a list of insects that may be available to the trout while you are fishing. Are mayflies or caddis expected to hatch? Then I'll be sure to have a few Sparkle Duns and my RiverKeeper Soft Hackle Cripple on hand to match the size and color of these mayflies. How about some caddis? Elk Hair Caddis, X Caddis, and Iris Caddis will be in my fly box. These are the essential fly patterns I carry with me at all times.
(I didn't mention stoneflies, the other major aquatic insect, because most of the major stonefly hatches were finished.)
But what if mayflies and caddis decide not to hatch during the few days?
Always, always, always carry a few beetles and ants!
I wouldn't leave home without a fly pattern for either one of these terrestrials! Flies that worked for us in multiple rivers were the Beetle Bailey and Harrop's CDC Ant.
Beetle Bailey was a fly pattern that worked in every water we fished…even Depuy's Spring Creek. I tie and fish this fly in sizes 12 & 14.
Be sure to check out Beetle Betty too – the same pattern, but I use red thread for the body. It's no secret cutthroat trout like red.
Harrop's CDC Ant is another effective fly pattern and I used both the cinnamon color and black in size 16.
Another fly pattern to carry is the Purple Haze. I don't know why this fly works so well, but all I know is I wouldn't be without it. I carry it in sizes 14 and 16. For some reason, fish seem to like purple flies. I've written about the color purple in a previous post entitled Purple Flies.

Here are the mayfly patterns we fished.
RiverKeeper Soft Hackle Cripple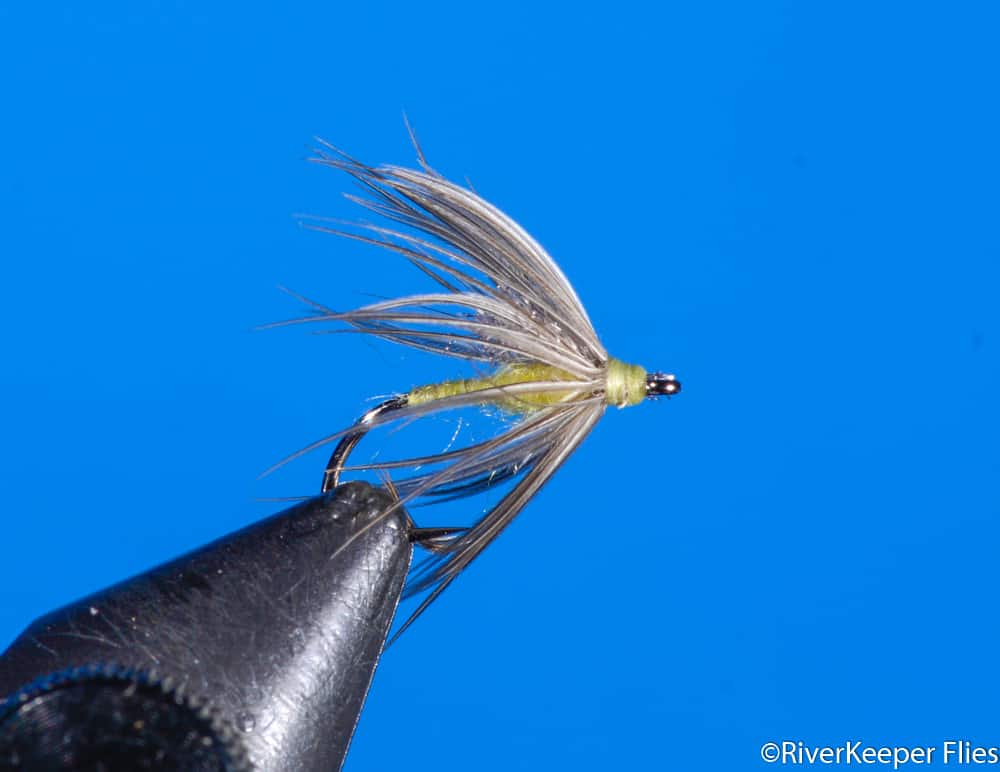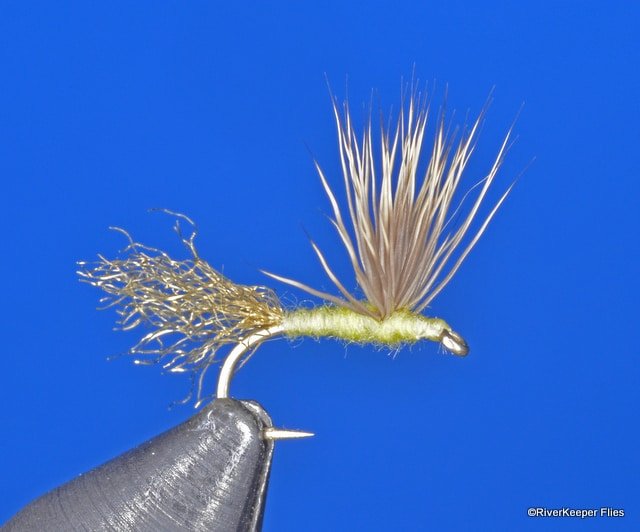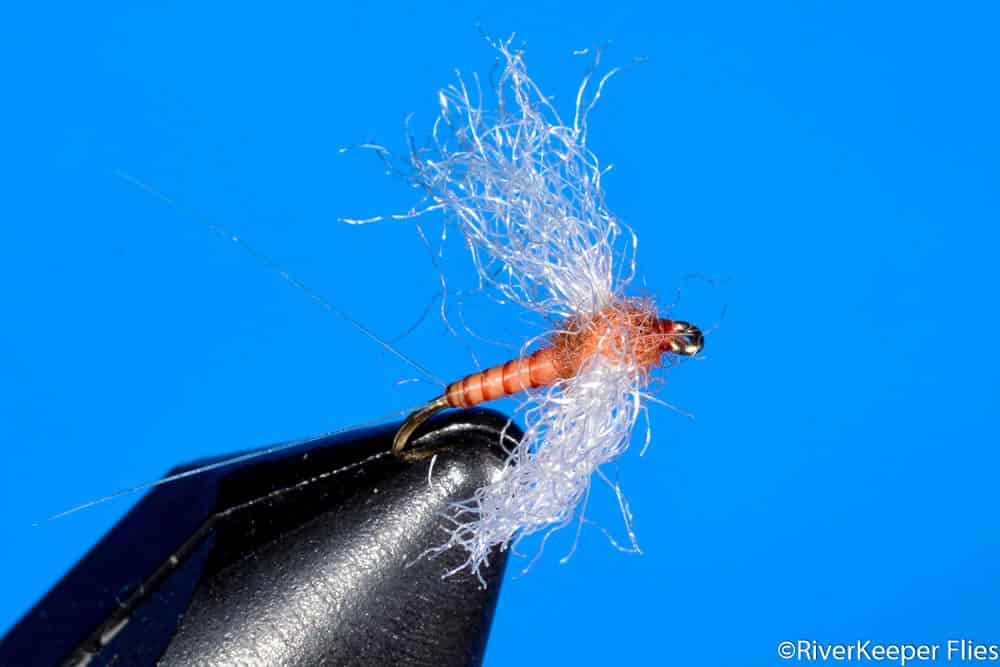 How about some caddis fly patterns?
This Iris Caddis in amber worked well during our trip.
Or an X Caddis, a fly designed by Blue Ribbon Flies?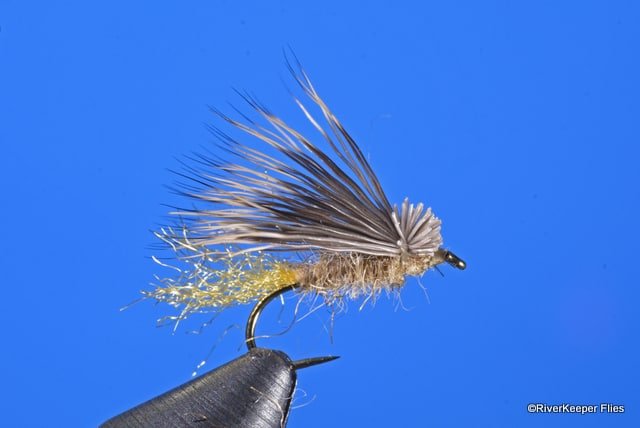 Just vary the size and color to match the real bug. Either of these flies should work for you.
The Hemingway Caddis is another effective caddis pattern that worked in a couple of rivers.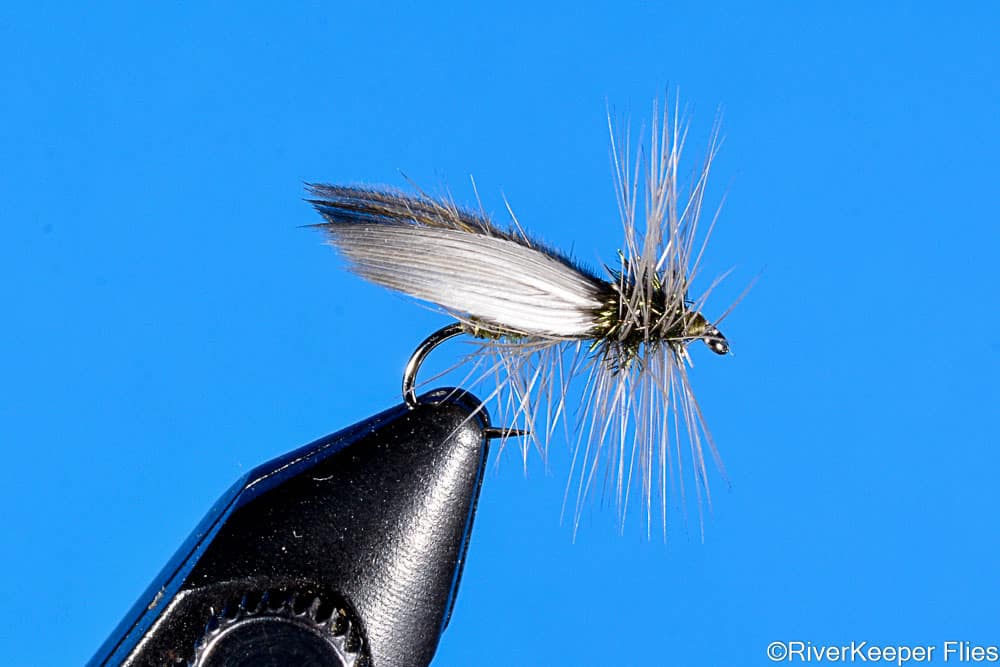 Every once in a while, the fish decided they didn't want a dry fly. So I tied up a nymph rig using Pat's Rubberlegs and trailed a small nymph. Here are a few flies that caught fish.
Lastly, here are a couple of midge patterns we caught fish with.
Well, there you have it. Put these flies in your Montana fly box for your next trip to Big Sky country.
Come to think of it, these flies will work in most rivers you plan to fish.
I better get back to the fly vise and restock my fly boxes!
Enjoy…go fish!