This week's Throw Back Thursday Fly is Stalcup's Stillborn Emerger TBT.
Here is another example of Shane Stalcup's creative mind. He tied this fly backwards, starting at the eye and working towards the bend of the hook. The fly is designed to ride flat on the surface.
In all honesty, it felt very odd tying this fly backwards after all the flies I tie. It really went against my "muscle memory"!
The materials in his book Mayflies "Top to Bottom" (2002) call for a D-Rib body, creating segmentation and translucency. The CDC wing imitates wings stuck in the shuck. I tied the fly after watching a Youtube video on my friend John Sherry's channel, NetKnots Fly Tying channel. I used midge tubing for the body and marabou instead of ostrich herl for the gills.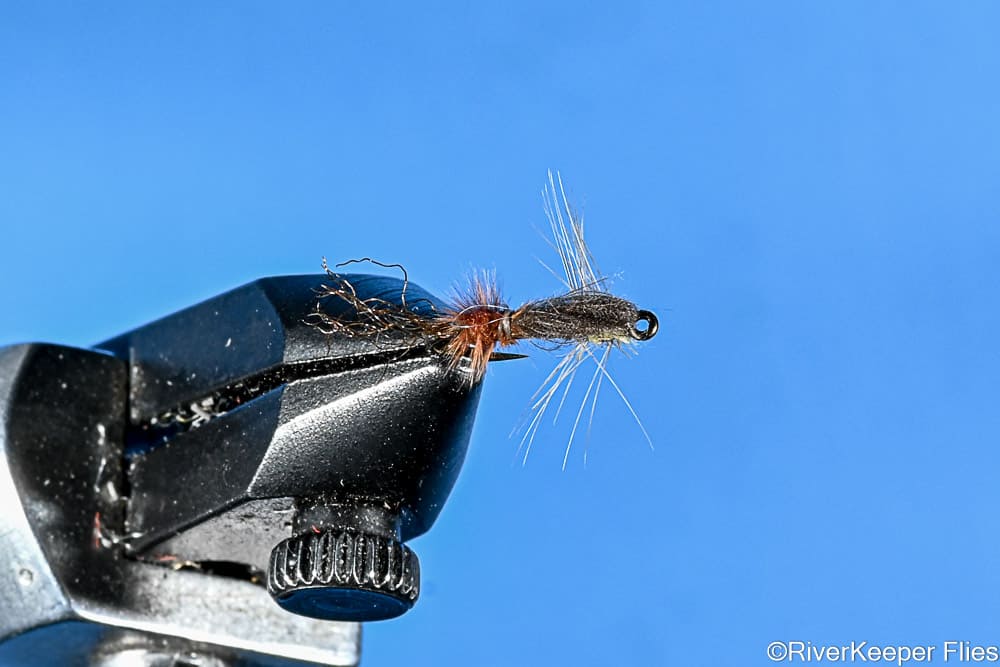 I've featured a few other Stalcup flies in past Throw Back Thursday posts. Here are links to several:
Here is an Amazon link to Shane's book:
Enjoy…go fish, stay safe!
And Merry Christmas!