I can't believe the beautiful weather we've had the last couple of weeks. The types of bugs hatching along the river are definitely changing and I decided it's time to get my April fly box in order.
Gone are the days of concentrating on midge and Blue Wing Olive patterns in sizes 18 – 22 and smaller.
I've seen a variety of insects flying along the river lately…caddis, mayflies, and stoneflies. There were a few noses breaking the surface, but when they aren't visible, I put on a couple of nymphs to try my luck.
As you'll see below, the flies don't have to be complicated. Remember a recent post Select the Right Dry Fly where I discuss the importance of profile, size, and color? Keep that in mind as you fill your fly box.
Here are a few nymph patterns I'm adding to my April fly box:
RiverKeeper Stonefly Nymph in sizes 6 & 8.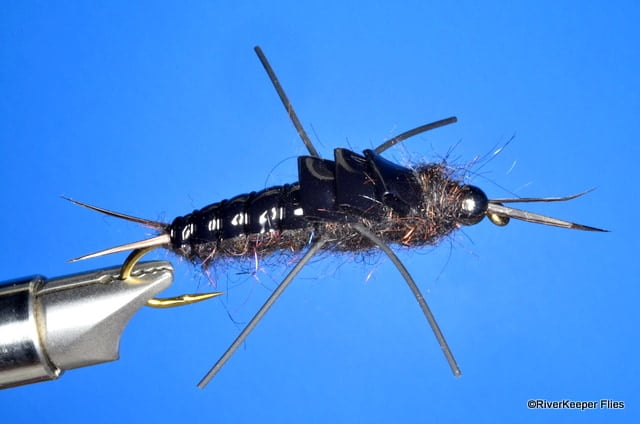 McPhails Golden Stonefly Nymph – Variant in sizes 6 & 8.
Lightning Bug in size 16.
$3 Dip in sizes 16 & 18.
Copper John in sizes 12 – 18.
Pheasant Tail Nymph in sizes 12 – 18.
How about some dry flies?
My go-to dry flies are either a Sparkle Dun or the RiverKeeper Soft Hackle Cripple. I'll carry them in different sizes and colors to match the hatch…which means I have them for March Browns, Pale Morning Dun's (PMD), and Blue Wing Olive's (BWO).
Sparkle Dun in sizes 12 – 18.
RiverKeeper Soft Hackle Cripple in sizes 15 – 19.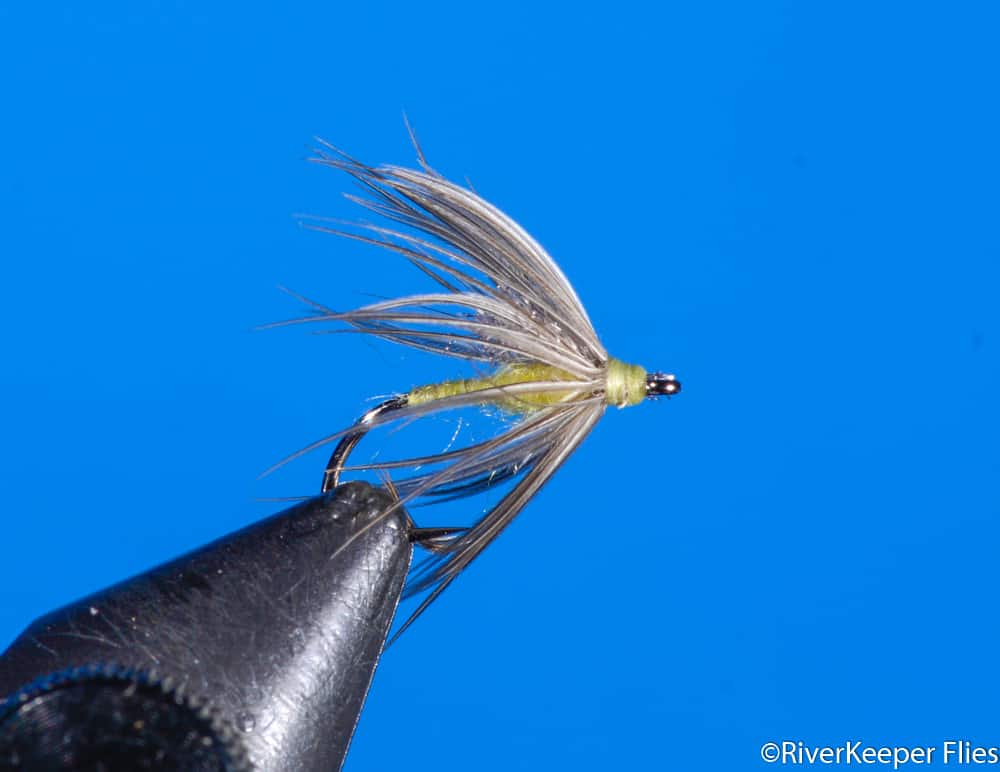 How about some caddis? There are several varieties out flying around…October Caddis (yes, they seem to be available to fish 12 months out of the year on the river I fish), along with a couple of others in tan and olive.
Elk Hair Caddis in sizes 12 – 16, olive, tan, and orange.
CDC & Elk in sizes in sizes 12 – 16, olive and tan.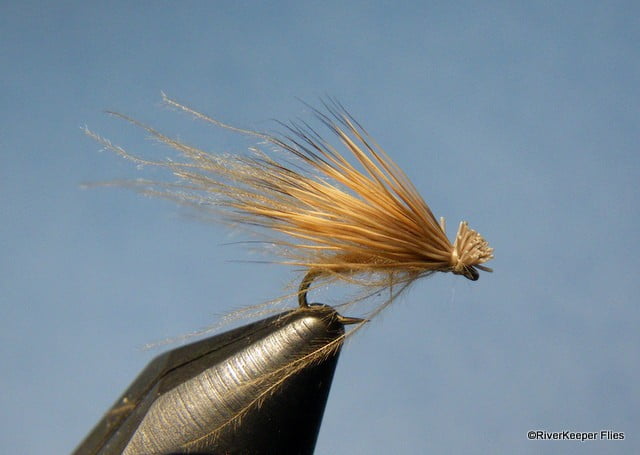 Iris Caddis in sizes 14 – 16, olive and amber.
There are other flies I'll add as well, but this will be a good start for my April fly box.
If you need a few more ideas, check out my posts – New to Fly Fishing? What Flies Should I Use? or What Nymphs Should I Use?
Enjoy…go fish!