I finished a fly order recently for a customer which included a couple of fly patterns utilizing foam and it made me think about tying and fishing foam flies. Most of the foam patterns I tie are used to imitate terrestrials or stoneflies.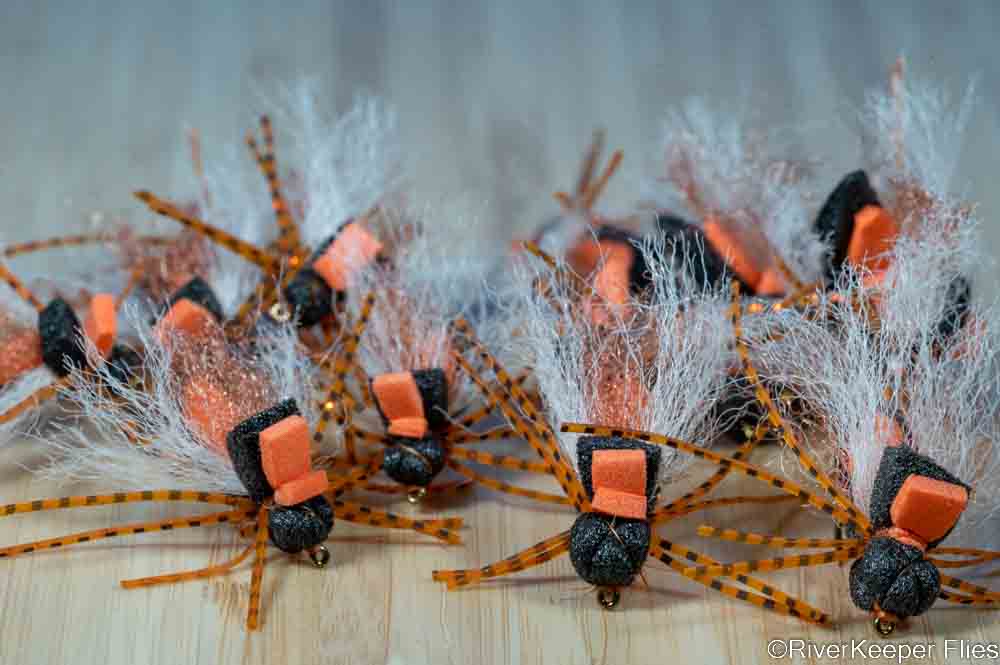 A new-to-me fly is this Card's Cicada. It's a variant as I was unable to find the original fly pattern. I've never seen live cicadas, but hope to fish imitations like these in Argentina in a few months.
I just published my newest fly tying video on my RiverKeeper Flies YouTube channel. Watch me tie the fly here:
But let me return to foam fly patterns I have used.
My favorite beetle fly pattern is Beetle Bailey, a fly inspired by the Hippie Stomper.
I've caught some memorable trout on this fly, including a Cutthroat from the Elk River, BC several years ago. This trout was in an eddy under a mass of foam. Every once in a while, all we could see was a nose emerging through the foam. It took some patience, but it eventually ate my beetle. Remember, foam is home!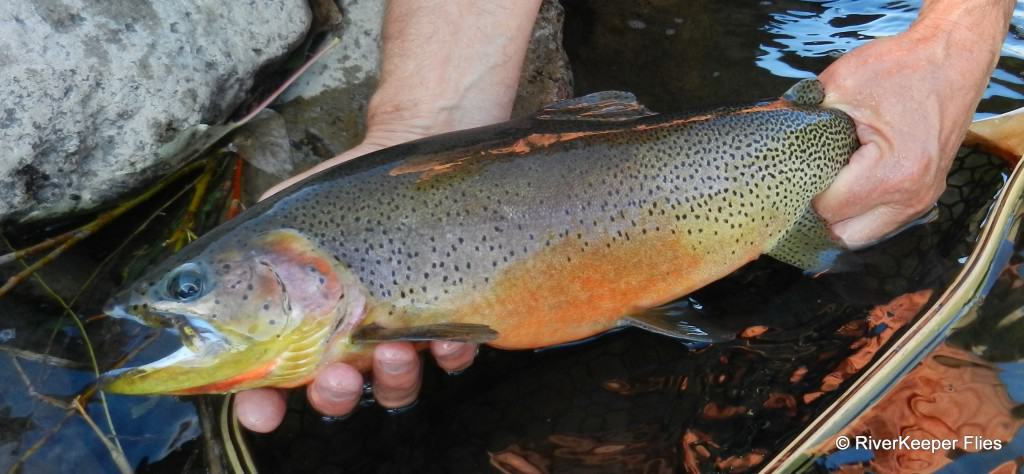 I'm sure many of you are familiar with the Chubby Chernobyl and fish these flies during the Golden Stone and Salmonfly hatches. If you aren't, you should!
It's a very popular fly on the Deschutes River. The Golden Stone version is very effective, but give the purple fly a try. For some reason, fish really enjoy the color purple. It isn't even close to the real insect, but remember to imitate size, profile and lastly color when selecting flies.
If you are a tyer, here is a link where I demonstrate how to tie the Chubby Chernobyl – Purple.
The Chernobyl Ant came first, but many fly fishers have gone away from fishing this fly.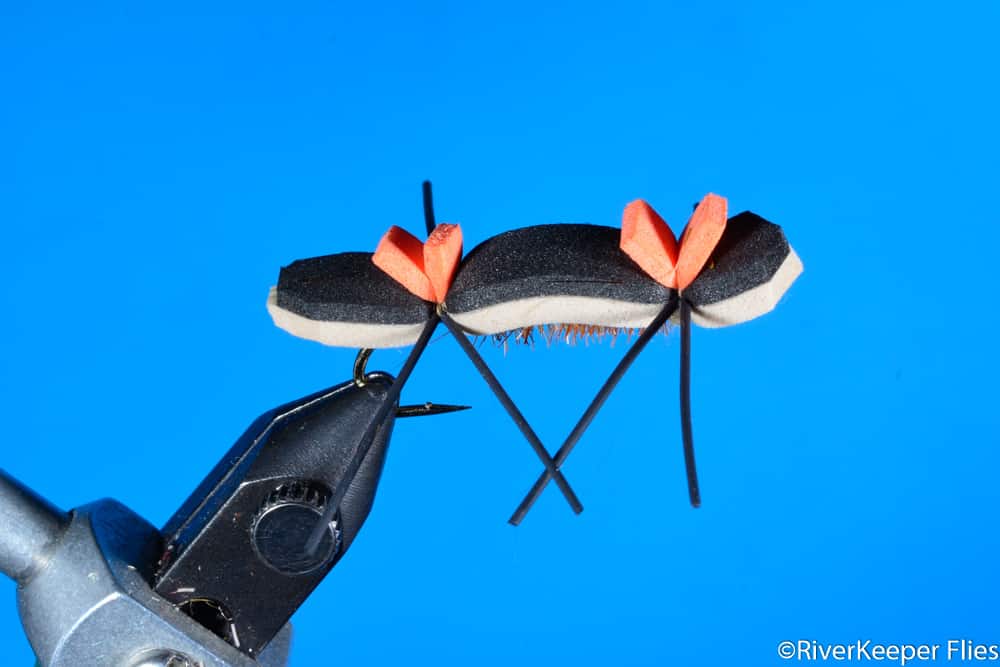 The fly fits my simple, but effective mantra to selecting flies. And fish still like them!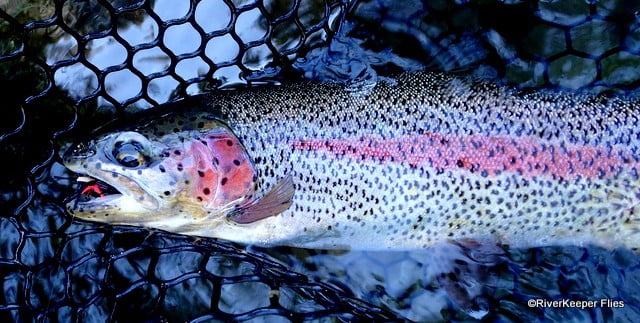 I use the Rogue Foam Stone to imitate Salmonflies, but a smaller version with slightly different colors would work to imitate Golden Stoneflies as well. I generally start with a Clark's Stone – Salmonfly as my first choice to imitate Salmonflies, but this fly is high on my list.
I first learned about the Fat Albert fly when I fished in Chile in 2005. It was a great looking fly and I came home and ended up purchasing a few from a fly shop.
I used them sparingly, but found it worked on my home waters at different times of year. Turns out big fish like them!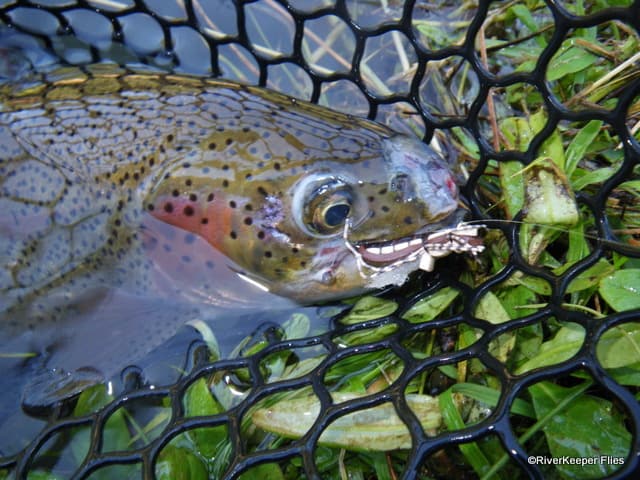 Update 12/12/22 – I just published a new YouTube video showing how I tie the fly.
The Thunder Thighs Hopper is a fly I learned when a customer asked me to tie it for him. For some reason, I don't fish a lot of hoppers. Don't get me wrong, I've hooked fish on the Henry's Fork of the Snake, ID and Madison River, MT with hoppers. Not many on my local water, so I don't fish them much. But if I'm on a fly fishing road trip, I carry a box of hoppers.
The Damp Damsel Nymph is another fly introduced to me by a customer. It just looks fishy. The foam back and wing case will keep it higher in the water column. It just looks fishy to me! I need to find a lake this summer where damsel nymphs are active.
If you have problems with leader twisting while using these bulky dry flies, try tying a non-twist knot. I've used them with great success. You need to use different tippet sizes depending on the size of the hook eye. Amy from the Deschutes Angler Fly Shop shows how to tie the knot.
What are your favorite foam flies?
Enjoy…go fish!