I've heard Salmonflies are here! They're out in force on the Deschutes River. It's an exciting time of year as the fish key on eating these big bugs.
I've heard from others these stoneflies are all over the grasses along the river.
Golden Stones won't be far behind. They are a little smaller and lighter in color.
Salmonflies, known as Pteronarcys californica, and Golden Stones, known as Hesperoperla pacifica and Calineuria californica, are the two most important stoneflies available to the trout in my area.
These are the biggest bugs the fish will see all year, so the fish usually go crazy when they're around. Salmonflies range from size 6, with some stretching out to size 2! Golden Stones range from sizes 10 to 6.
For more information about the lifecycle of Salmonflies and Golden Stones, read my Missing the Salmonfly Hatch post from last year.
What is your favorite fly to imitate them?
Here are flies I carry in my fly box.
What's in your fly box?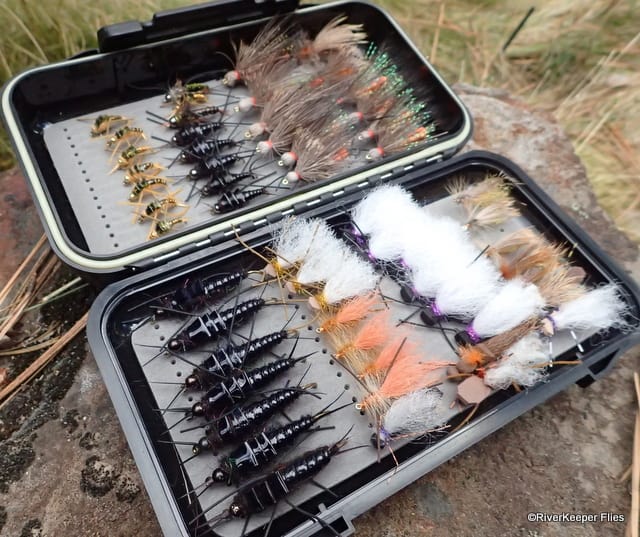 Enjoy…go fish, stay safe!