I've heard it's time. The first few big bugs are just beginning to hatch. Salmonfly season is here!
These are the biggest bugs of the season (I tie flies as large as size 4 to imitate them) and this hatch is much anticipated by many fly fishers. The image above is of an adult breaking out of the nymphal shuck. They become adults you see below.
If you've never been lucky enough to see this remarkable event, here is an image from a few years ago with the wing unfurling.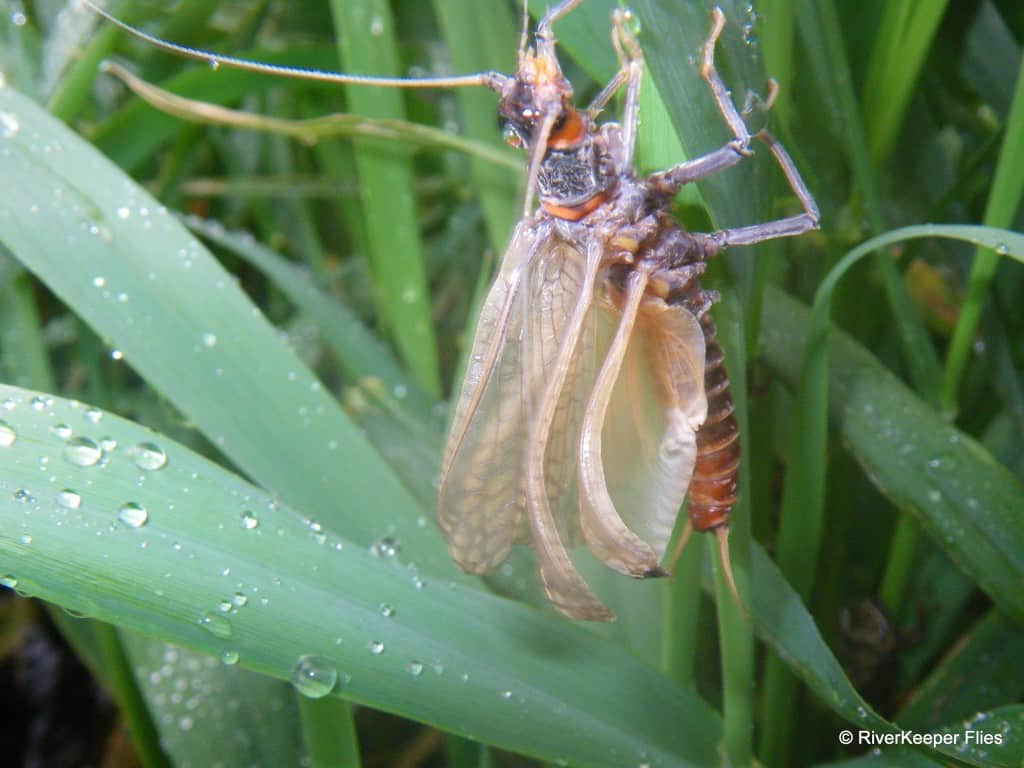 I'm looking forward to a float down the Lower Deschutes from Warm Springs to Trout Creek, probably in the next couple of weeks. I've written blogs each year when we fish the Lower D, including this one entitled – Eric's Deschutes River Bar and Grill.
Much like last year, I shared my Favorite Golden Stone and Salmonfly Fly Patterns with you. Be sure to click on the link for a full description of the flies I carry. You might recognize the box below.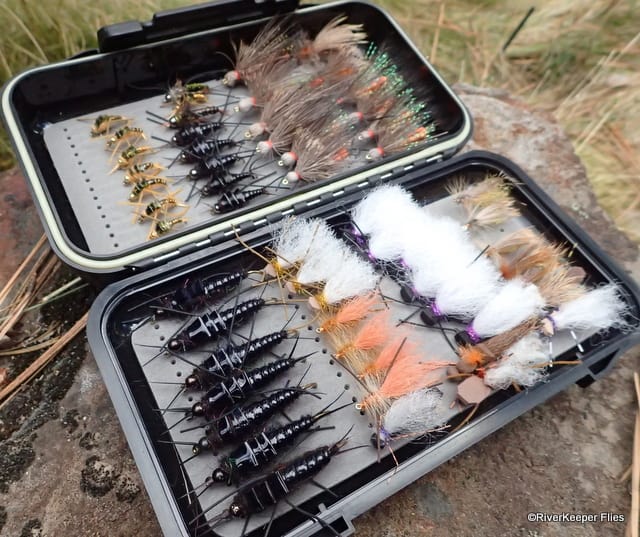 By the time I fished the Lower Deschutes last year, the Golden Stones were hatching as well.
And the best fly I used was Clark's Lady Stone in a size 8.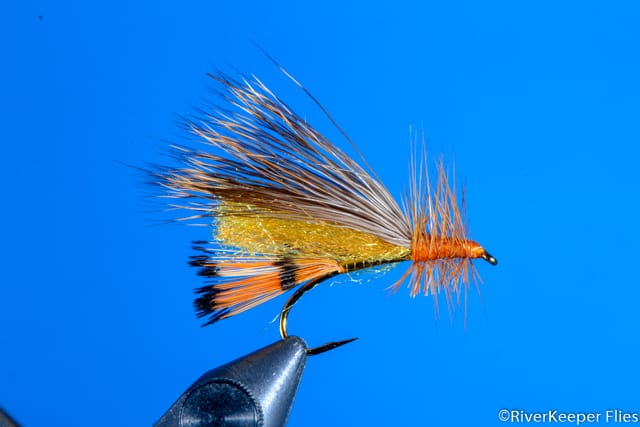 I think I'm all set, are you?
I couldn't leave this week's post without showing a few flies that came off the vise last week.
Here are a dozen size 20 Film Critic BWO flies for a customer.
I gotta say, there's a lot of materials going on that little size 20 hook!
Other customers are getting ready for fishing some Callibaetis mayflies on the lakes. These bugs aren't far off either.
I need to get out and cast a fly.
Enjoy…go fish!