This week's Throw Back Thursday Fly is Buszek's Kings River Caddis.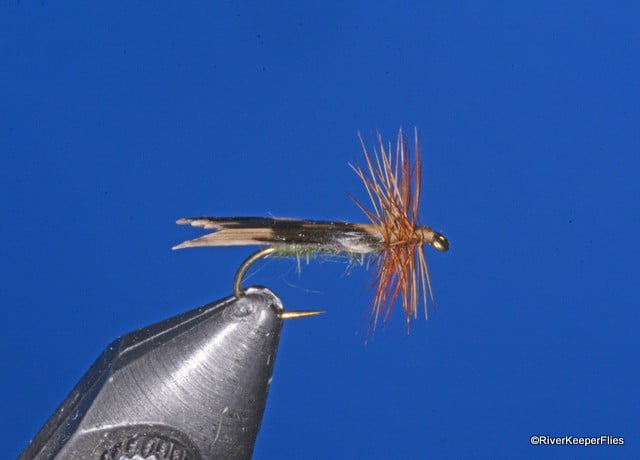 I recently finished up a fly order for a customer that included a few of Buszek's Kings River Caddis. After filling his order and tying a few for myself, I decided this fly would be a good candidate for this week's TBT post.
Buszek's Kings River Caddis was created by Wayne "Buz" Buszek (1912 – 1965) in the 1950's for the Kings River, CA. The fly uses undersized hackle to sit lower in the water and imitates the Hydropsyche or spotted sedge found in his local fishing water. Changing color and size will allow you to imitate many other caddisflies as well.
Other Buszek originals include the Old Gray Mare, Flot-n-Fools, Buz's Shad Fly and probably the most popular, the Western Coachman.
In 1947, Buszek opened Buz's Fly and Tackle Shop at his home in Visalia, CA, close to the Kings River in the Sierra Nevadas.
I never met Buz, but I wish I had. He must have been a great tyer. In 1970, the International Federation of Fly Fishers named it's annual fly tyer award in his name. It's a coveted award and there have been some great fly tyers who were fortunate enough to win it. I'm blessed to know some of them personally – Al Beatty, Wayne Luallen, Steven Fernandez, and Jim Ferguson.
Enjoy…go fish!
(If you'd like to see more Throw Back Thursday Flies, just click on the name Throw Back Thursday Flies CATEGORY in the sidebar to the right.)