This week's Throw Back Thursday Fly is Polly's Little Yellow Stonefly.
I found this fly created by Polly Rosborough in John Shewey's newest book, Favorite Flies for Oregon – 50 Essential Patterns from Local Experts. John sent me his book a few months ago and I thought I might find a good candidate for a TBT post. That's when I came across Polly's Little Yellow Stonefly.
It's my understanding Polly created this fly for the waters he fished, like the Williamson River in southern Oregon, to imitate the adult female stonefly.
The image below is of a Yellow Sally I found this year along the Madison River. Think the fish would rise to this fly?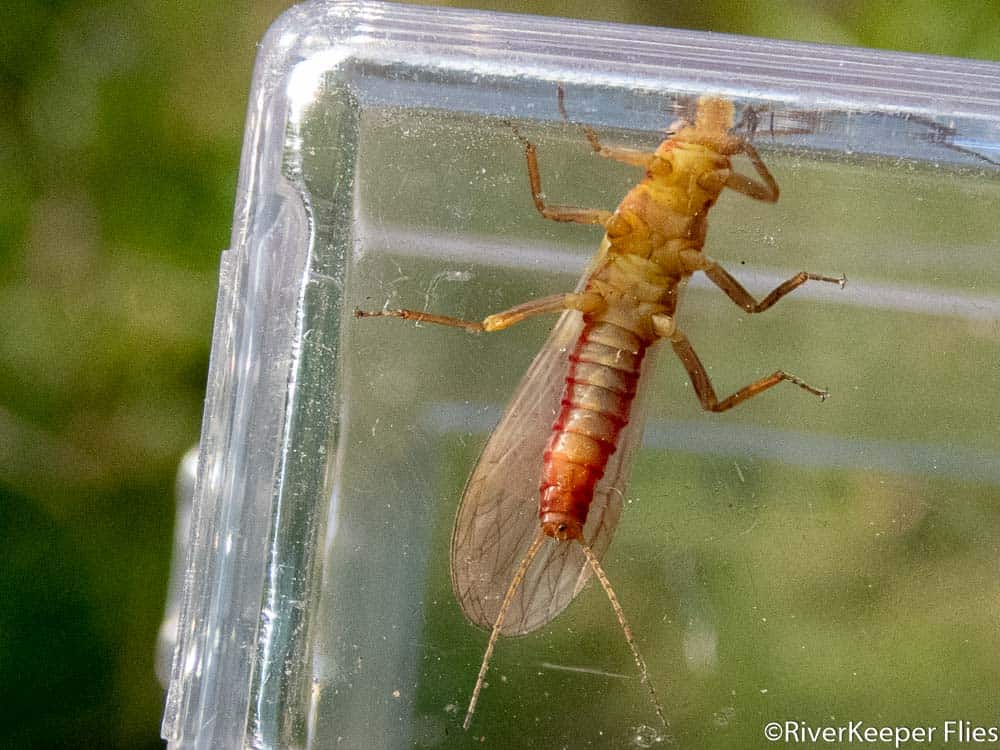 My own RiverKeeper Soft Hackle Cripple is one of the 50 flies featured in Shewey's book. In addition, he used a Casual Dress Nymph I tied, which I presented in a past TBT post.
I was honored for John to ask and include my fly in the book and surprised when he wrote:
"John Kreft is one of Oregon's best-kept fly-tying secrets, though increasingly not so secret as more anglers have become aware of his acumen…"
Enjoy…go fish!
(John Kreft is a participant in the Amazon Services LLC Associates Program, an affiliate advertising program designed to provide a means for sites to earn advertising fees by advertising and linking to amazon.com.)