This week's Throw Back Thursday Fly is the McKenzie Caddis Wet Fly.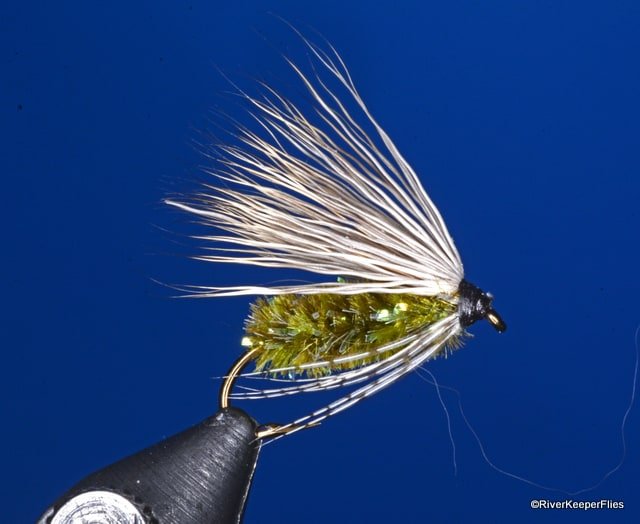 This is the companion fly to last week's TBT fly – the McKenzie Caddis Dry Fly.
As I mentioned in last week's post, I found these fly patterns from the Caddis Fly Shop in Eugene, OR probably in the 1980's.
These caddis flies begin hatching in mid-May and is a major hatch anticipated by many fly fishers. And they are big! Females can be in the #8 – 10 range, while males will be a little smaller in size 10 – 12.
So if you live in Oregon's Willamette Valley, you better have a few of these bugs in your fly box.
Enjoy…go fish!