Here is the fly pattern sheet for the Green McKenzie Caddis – Wet.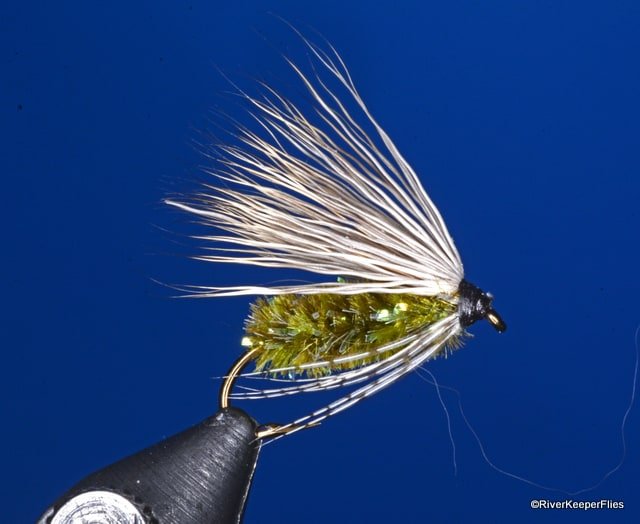 | | |
| --- | --- |
| Materials | |
| Hook: | TMC 3769, #10 |
| Thread: | Black |
| Body: | New Age Chenille, Wintergeen |
| Collar: | Partridge |
| Wing: | Deer hair |
Directions:
Start thread on hook immediately behind hook eye and advance to barb.
Strip chenille to expose thread core and tie in at barb. Wind thread to 2/3 mark. Wrap chenille forward using touching turns and tie off.
Select a partridge feather and prepare hackle by stripping fluff. Tie in by tip, trim excess, and begin winding hackle by stroking fibers backwards. Take 2 complete wraps. Tie off feather a trim. Take a few thread wraps and force partridge backwards.
Build up large head with thread, creating smooth spot to attach wing.
Select deer hair, clean underfur, and stack.
Measure wing so it extends to bend of hook. Clip butt ends before attaching to hook. Trim ends close and cover with thread.
Whip finish.