Well, it's time to say "Goodbye Boise"! I had a wonderful time at the 2016 Western Idaho Fly Fishing Expo this weekend in Boise, Idaho. This is my 4th year tying flies at the Expo and it's good to see people I recognize from year-to-year.
On Saturday, I decided to demonstrate the RiverKeeper Callibaetis Emerger, which is a great fly during a Callibaetis hatch. I must have tied 3 dozen of this pattern.
RIVERKEEPER CALLIBAETIS EMERGER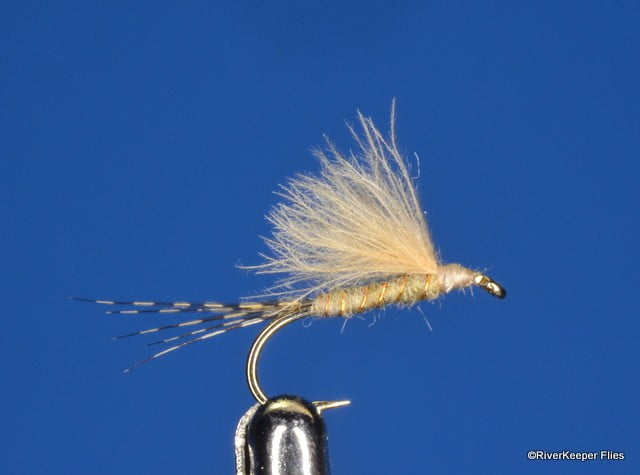 I met this couple who both are learning to tie flies. As I demonstrated the RiverKeeper Callibaetis Emerger, I talked about the techniques I used to tie the fly and one of their questions was about dubbing. Perhaps they were a little surprised when I moved the vise over to each of them and said "here you go…give it a try." I think they surprised themselves as I helped them apply dubbing to the tread and take a few wraps!
On Sunday, I demonstrated Dennys Callibaetis Nymph. I love to tie this fly using real Wood Duck. Gotta love the segmentation and colors of this feather.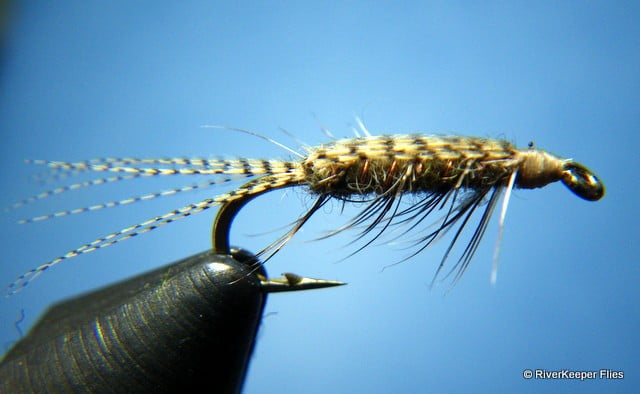 It was great seeing Craig Mathews, Cam Coffin and Aaron from Blue Ribbon Flies. Craig was there to provide a couple of presentations similar to ones last February in Bend for our fly club. Check out the Craig Mathews Winter Seminar post from last year (very popular post I might add!!). And I picked up a few more of my favorite fly tying supplies from their booth – Sparkle Dun deer hair and Crinkled Zelon in my most popular colors – Mayfly Brown, White, Caddis Gold, and Light Dun. I sent more than a few people their way as well to purchase their products.
In addition, I was able to talk with Jon from Trouthunter Fly Shop located in Island Park about what I consider are the best CDC feathers available on the market. I've talked about different CDC feathers here – Use Fly Patterns with CDC Feathers. Ask your local fly shop if they have these CDC feathers or purchase them directly from the Trouthunter web site.
My friend Chris Williams was tying as well. He's a terrific tyer, an innovator of many creative flies, and is on the Whiting Farms pro staff.
Here is a picture of one of his Caddis Emergers.
As always, thanks to Gretchen and Al Beatty, owners of BT's Fly Fishing for hosting the crew from Central Oregon again this year. Both are terrific fly tyers, willing to share many fly tying techniques developed over the years. They are the authors of many fly fishing and fly tying books. They will be at the 2016 Fly Tyer & Fly Fishing Expo in Albany, Oregon on March 11 & 12, 2016 so be sure to drop by their booth and say hello. You might find some fly tying material as well. They knew Gary LaFontaine well and published a book entitled LaFontaine's Legacy about Gary's last flies. Be sure to pick up a copy from them.
Goodbye Boise. Hope to see you again next year!
Enjoy…go fish!