It's the last Thursday of the year and I thought it was appropriate to share a few of my favorite Throw Back Thursday Flies for 2021 on RiverKeeper Flies. I hope you liked them as much as I did!
In case you missed the flies and their stories, just click on the fly's name to learn more.
Roy Steenrod's Light Hendrickson – February 2021
Adams Fly Pattern History – April 2021
Dave's Hopper Fly Pattern – June 2021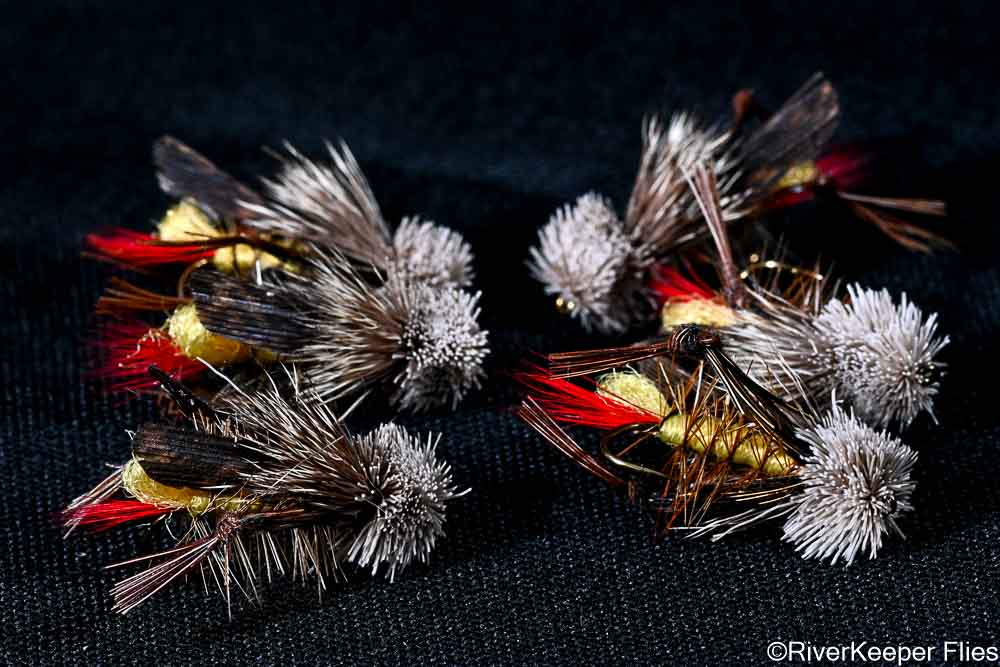 Stranahan's Olive Brindle Chute – July 2021
Improved Governor – September 2021
Bergman's Yankee – September 2021
Stalcup's CDC Emerging Dun – Green Drake – September 2021
Atherton flies – For some reason, the Atherton series of dry flies really spoke to me this year. I like the classic dry fly style and am still working hard to tie them in a consistent way.
Here's looking forward to a safe and prosperous New Year!
Enjoy…go fish, stay safe!