The word on the street this week is Salmonflies are beginning to hatch. While it may be early for your river, these big bugs will be available for several weeks. So I thought I'd provide a few pictures of the real bug and offer some of my favorite Salmonfly patterns I plan to carry in my fly box.
Remember what they look like? These are the biggest bugs the fish in my area will see all year, so the fish usually go crazy when they're around. Salmonflies range from size 6, with some stretching out to size 2!
OK, now I have your attention!
Here are a few pictures of what the hatch looks like.
This adult is beginning to climb out of the nymphal shuck.
Still climbing…
And drying the wings.
When you don't see the adults on the water, tie on a nymph as the fish have seen and will continue to see these in the water column for awhile. Many fly patterns will work, but I like my own RiverKeeper version in sizes 6 and 4: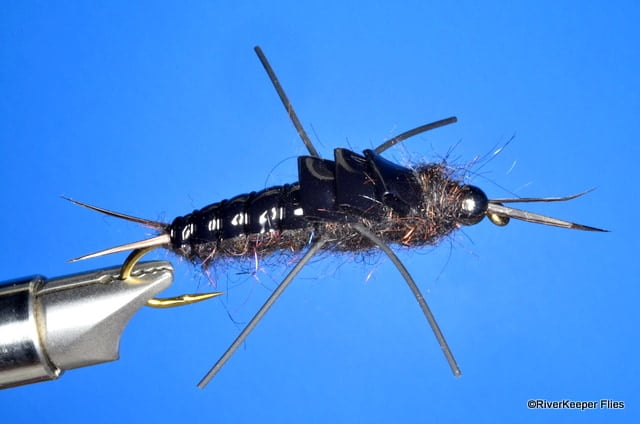 The Kaufmann Stonefly Nymph below is the fly I used to tie and fish during the Salmonfly hatch. What I don't like about it is the turkey wingcase. They always seem to split on me. Does this pattern catch fish? Sure…I just updated the fly pattern for my own need.
Kaufmann Stonefly Nymph
The most exciting time is when the fish explode at the surface to take a dry fly. Here are a few ideas for flies to put in your fly box.
How about some Chubby Chernobyl's? Here is a pattern I played around with a couple of years ago. It's still in the "testing" phase.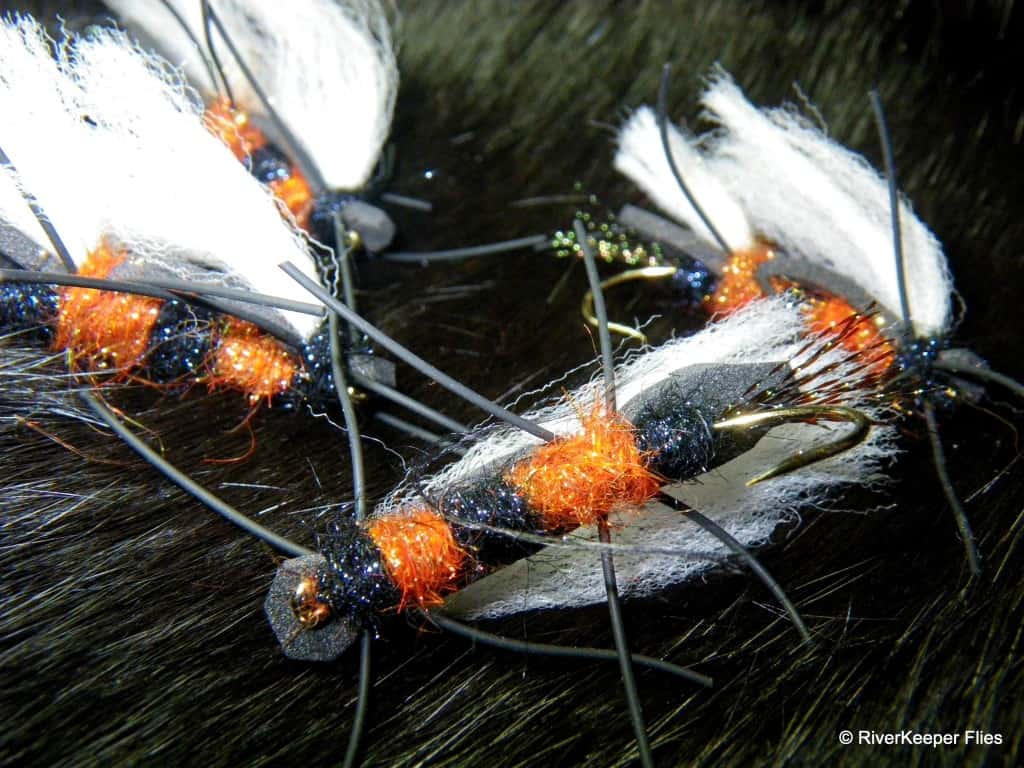 Or perhaps a purple Chubby Chernobyl. I don't know why, but purple just works. In fact, I wrote a post about Purple Flies.
So these are my favorite Salmonfly patterns. What are your favorite patterns?
Enjoy…go fish!