This week's Throw Back Thursday Fly is the Electric Caddis TBT.
I pulled out Greg Thomas' book Best Flies for Idaho (2000) from my bookshelf and thumbed through it and found the Electric Caddis who attributed the fly to Mike Lawson.
It got me to thinking…I wonder if the fly is listed in Lawson's Spring Creek (2003) book. It was.
Lawson writes Ted Schiffman introduced the fly to him. It was tied with a body of bright rough dubbing and a dark head. Pearl tinsel is tied over the top for a little more brightness.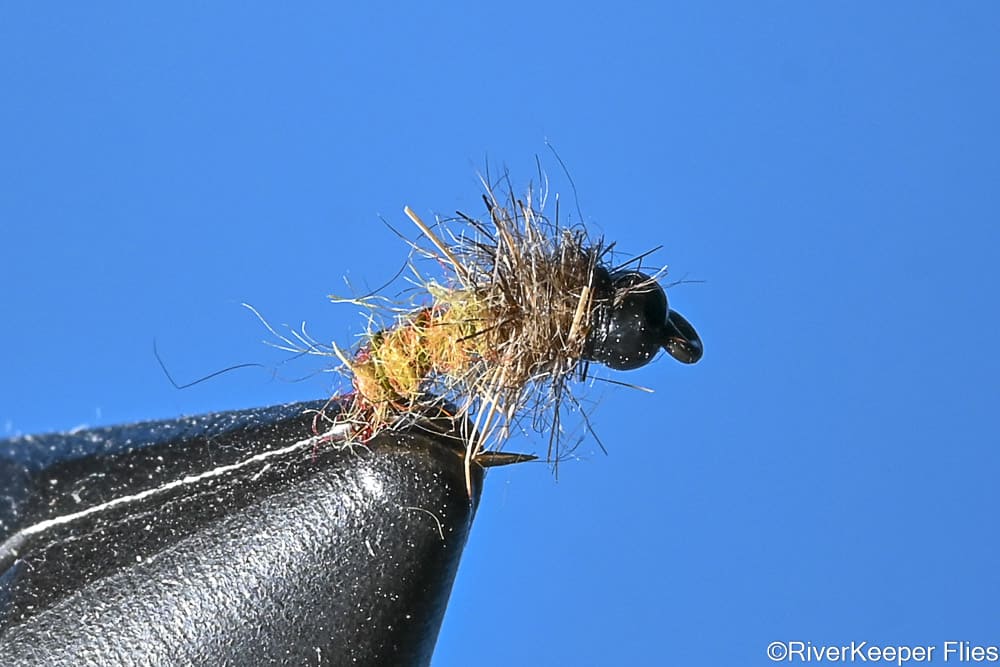 The Electric Caddis is designed to imitate a free-swimming or net-building caddis larva. Popular colors are olive and cream. Thomas states sizes in 18 & 20, while Lawson expands the size range to 12 – 20.
Enjoy…go fish, stay safe!