This week's Throw Back Thursday Fly is Art Flick's March Brown Dry Fly.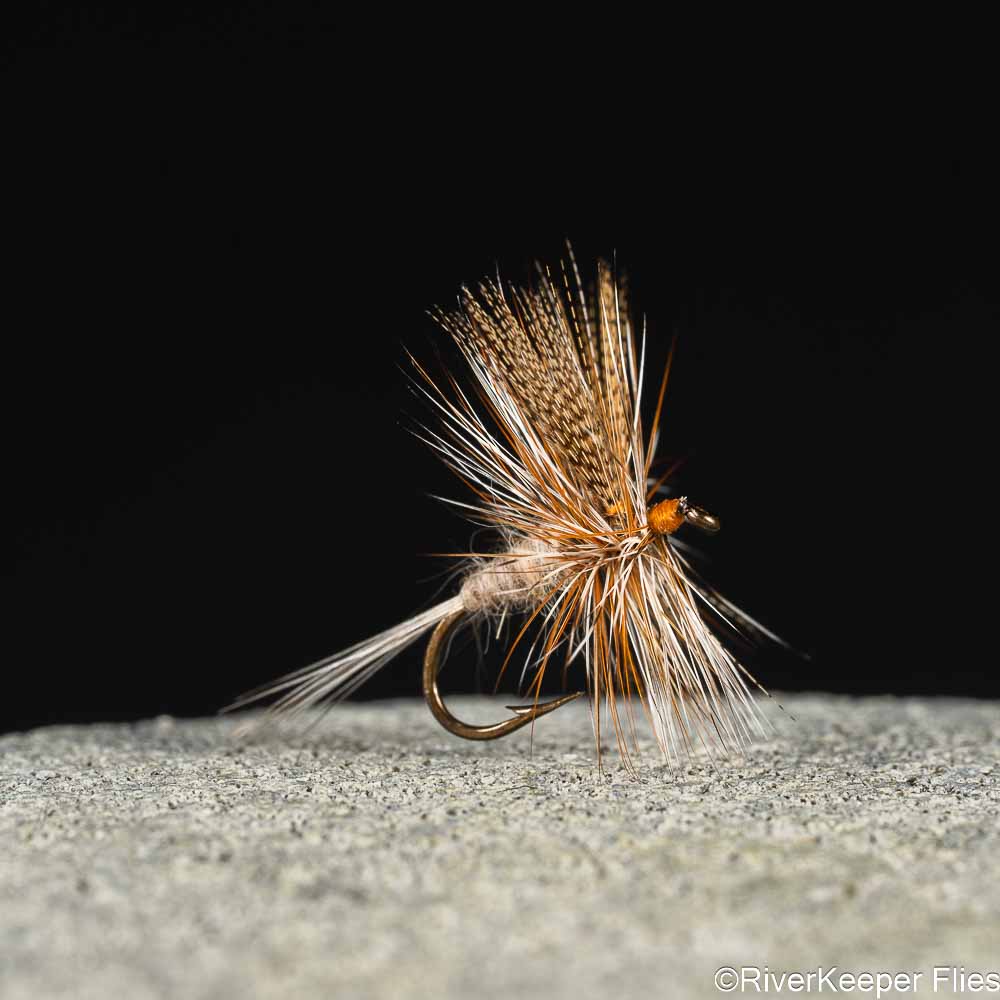 Here is an image from the front.
For some reason, these Catskill style flies really speak to me. This one is tied with a split wing of Wood Duck and a mix of grizzly and medium ginger, materials I really enjoy tying with.
I found this fly in The Founding Flies by Mike Valla in chapter 7. It's a favorite book in my library. I encourage your to purchase your own copy with this Amazon link.
Art Flick (1904-1985) lived in the Catskill area of New York and operated the Westkill Tavern after taking over the business from his parents in the 1930's. He continued to run it until 1960.
He lived in the era of Preston Jennings and Ray Bergman, a couple of names you may recognize as fly tyers in their own right.
The Red Quill was one of Flick's signature fly patterns. Other favorites included the Quill Gordon, Hendrickson, American March Brown, Grey Fox, Light Cahill, Blue Wing Olive, Dun Variant, Cream Variant, and Grey Fox Variant,
Valla writes that Flick gave up fly fishing for three years to concentrate on creating a mayfly emergence table for his book, Streamside Guide of Naturals and Their Imitations (1947).
I'll give credit to my wife for suggesting I feature several March Brown Mayfly imitations during the month of March.
The fly was tied on Mustad 94840, size 12 hook. I substituted ginger colored Coq de Leon as a substitute for ginger hackle tail fibers.
Enjoy…go fish!
(John Kreft is a participant in the Amazon Services LLC Associates Program, an affiliate advertising program designed to provide a means for sites to earn advertising fees by advertising and linking to amazon.com.)