OK, I know it might be a little early to think about fishing Rusty Spinners, but I taught a fly tying session that included a couple of great patterns for you to use later this year.
Spinners are the final mayfly stage, after a nymph molts into a dun. It's amazing to me that another insect molts from a dun. How does a tiny wing come out of the dun's wing?
You can see this in a series of photos in Arlen Thomason's book entitled Bug Water. Pick it up at your local fly shop or from the link below. Spectacular photos.
If you pay attention to specific mayfly hatches, you'll understand the importance of spinners and why trout LOVE them.
When I think of spinners, I generally think of PMD spinners. The last couple of years, I've expanded my thinking by looking for Green Drake spinners. Perhaps that will be a future blog post. 🙂
Here are a couple of great patterns to try. The Rusty Spinner – Biot Body is a great pattern to have in your box.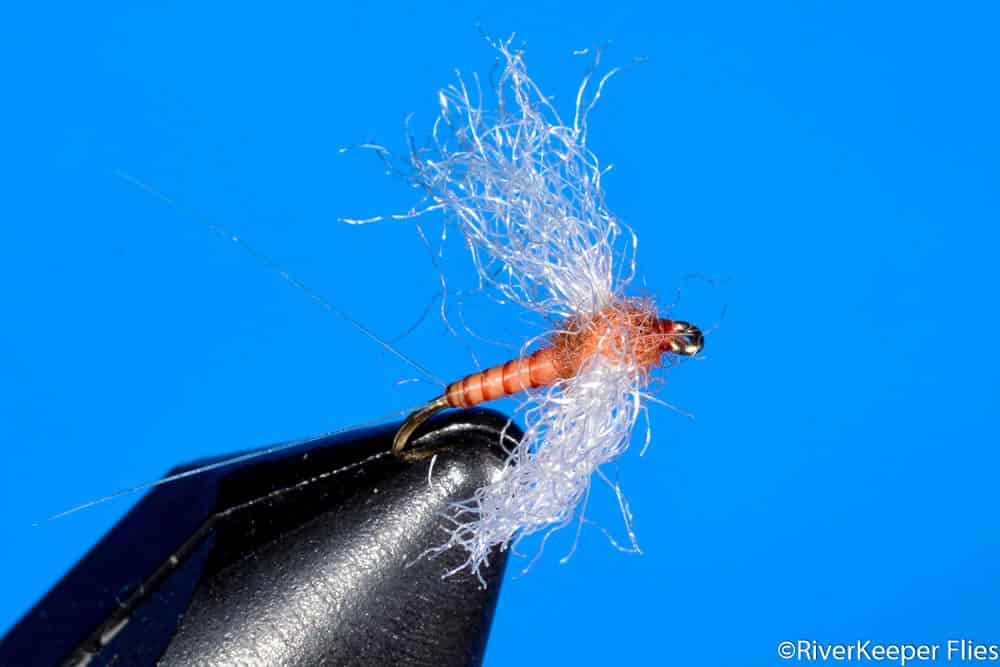 You can change the tail by using Coq de León , dubbing for the body and a CDC wing to look something like this:
Finally, here is a pattern for faster water – the Rusty Paraspinner from Rene Harrop:
Be sure to have a couple of Rusty Spinner patterns in you fly box. If you don't tie flies, visit your local fly shop or my local shop – The Fly Fisher's Place in Sisters, Oregon.
So the next time you are fishing a PMD hatch, be on the lookout for birds flying over the water. They're probably eating spinners. It's a good sign a spinner fall is about to happen.
I hope you'll be ready.