This week's Throw Back Thursday Fly is the McMurray Ant.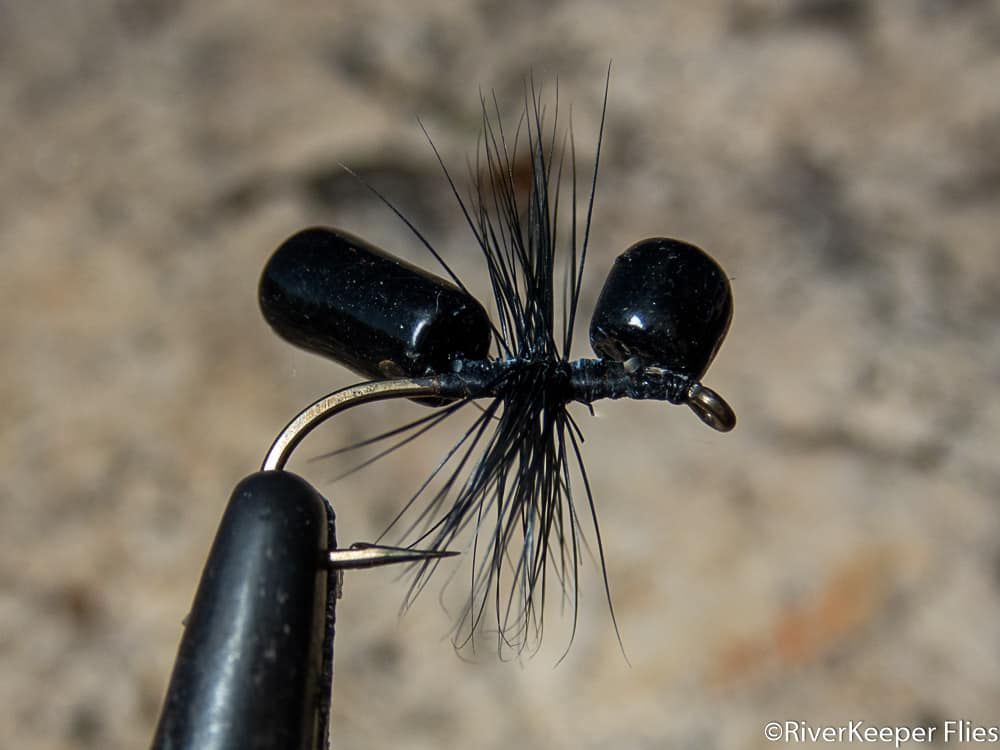 Ed Sutryn invented the McMurray Ant in the early 1960's while fishing on a stream in McMurray, Pennsylvania.
He watched trout crazily feeding on ants. Sometime later, he found out they were timber ants and set about designing a fly using monofilament, cork, and black hackle to imitate the natural.
His pattern was so unique, he obtained a patent for the fly.
The fly above was tied by a friend of ours and he gave it to my wife. I don't think she's used it yet…perhaps I should keep it and give it a try!
I've seen packages of ant bodies when conducting a Google search. I wonder if they are still available?
Enjoy…go fish, stay safe!