Fly tying season has started for me. I've been filling one of the provider boxes with RiverKeeper Soft Hackle Cripples. I tie them to imitate every mayfly, including BWOs, PMDs, Green Drakes, and Flavs. In fact, I've tied just over nine dozen since the first of the year.
I'll be travelling to Boise, ID in a couple of days to participate as a demonstration fly tyer at the Western Idaho Fly Fishing Exposition. This will be my 8th year in Boise. (Here is a link to the 2019 Expo.)
The NW Fly Tying & Fly Fishing Expo will be here before you know it. The 2020 dates are March 13 and 14 at the Linn County Expo Center in Albany, OR.
It seems like I always have a difficult time deciding which fly or flies to tie at the Expos. I want to tie something different, but many times I have people ask me to demonstrate my technique for the deer hair wings on Sparkle Duns. It might be because I talk about them constantly in my summer posts! After all, they seem to be very effective…at least for me.
Many times I choose to demonstrate the last fly I've tied at my fly tying bench. It certainly is easier because I have all the materials out.
If that's the case, I'd tie my RiverKeeper Soft Hackle Cripple. I've tied several dozen of them in the last few days, making a dent in filling the provider box.
Here is an image of some size 19 RiverKeeper Soft Hackle Cripple BWO flies.
I still have a day or so before I make my final decision, but I'm leaning towards a few Golden Stone fly patterns, a Norm Wood Special and Clark's Lady Stone.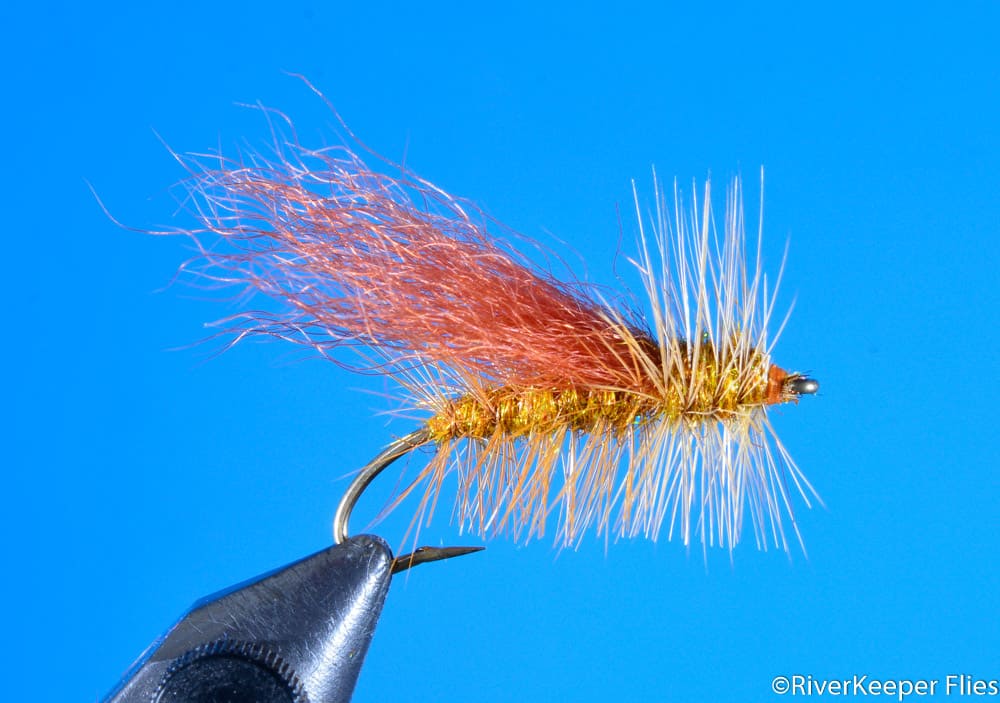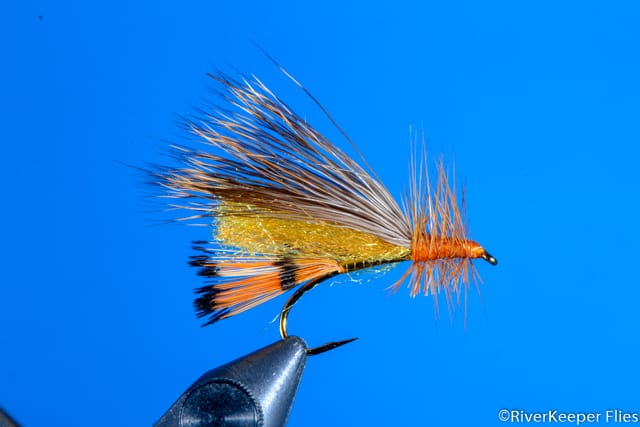 But I'll take materials to tie Sparkle Dun and RiverKeeper Soft Hackle Cripple just is case I receive a special request.
Maybe I'll see you in Boise?
Enjoy…go fish!!