This week's Throw Back Thursday Fly is the Dark Hendrickson.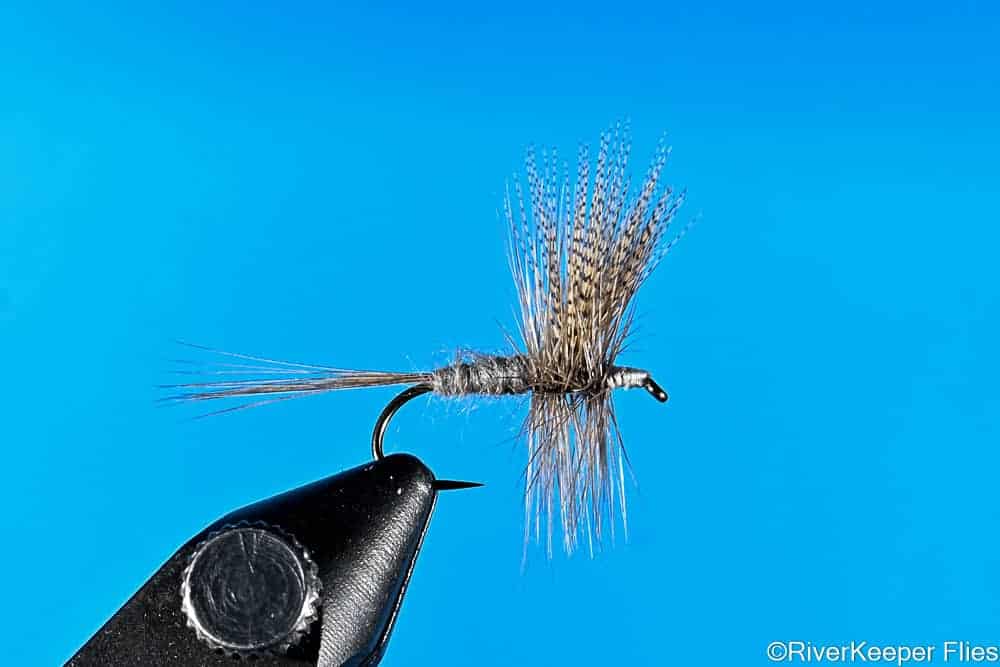 I hope you read last week's TBT post about Roy Steenrod's Light Hendrickson fly pattern. I thought the Dark Hendrickson was an appropriate fly to highlight this week.
You'll note the only difference between the two flies is the color of the body. The Light Hendrickson uses fox belly whereas the Dark version is tied with muskrat fur.
I tried to find which version, the Light or Dark, came first. I checked the books below and couldn't find an answer. The narrative of Valla's book only references a Hendrickson. If you know the answer, please add a Comment below and I'll revise this post.
For more information about Roy Steenrod, be sure to read last week's post. Click here for the LINK.
Here are Amazon links to two of the books I referenced last week. If you get a chance to buy them, you won't be disappointed.
Enjoy…go fish!
(John Kreft is a participant in the Amazon Services LLC Associates Program, an affiliate advertising program designed to provide a means for sites to earn advertising fees by advertising and linking to amazon.com.)