One of the things I really enjoy about tying flies are the diversity of the flies I tie. The flies that came off my vice in the last week or so highlight this point. From a size 18 Improved Sparkle Dun BWO to the classic Catskill Quill Gordon and Light Hendrickson or a 2/0 saltwater fly, an EP Fiber Mullet bronze and white streamer to imitate a sardine.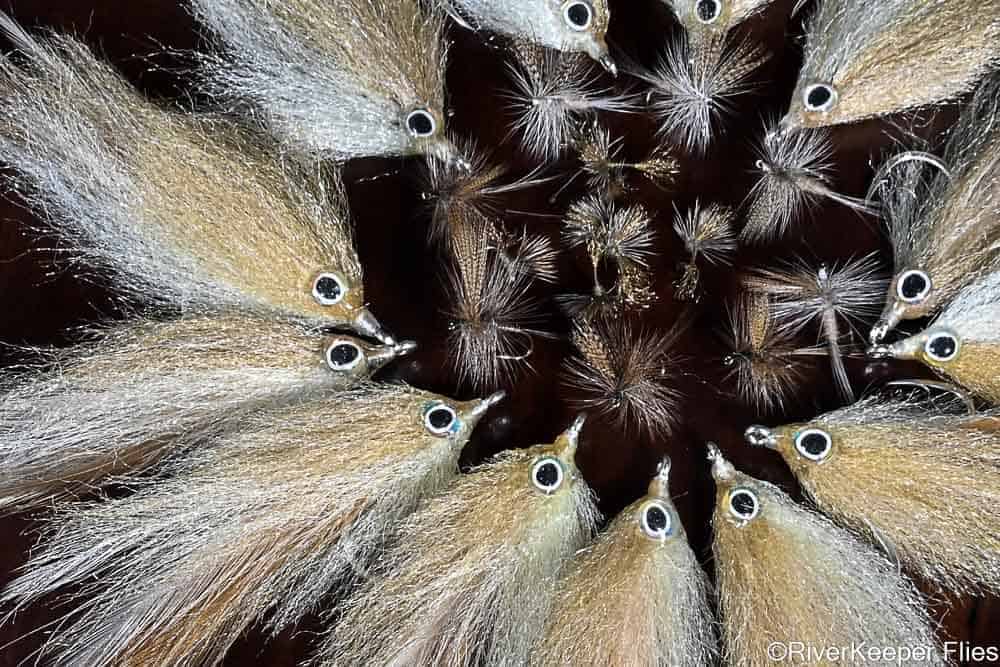 Some of my customers find me from a Google search for custom flies. I've gained a reputation for tying just about anything. If I can't, I let them know. I turned down an opportunity to create a squid pattern a few months ago. Not my forte.
My latest customer asked me to tie a few sardina streamer fly patterns for him to use in Baja for Rooster fish. Why not, I thought. I conducted a little research on the sardina pattern and he happened to have a couple flies he's used in prior trips. I brought out the materials catalog and ordered a few assorted colors and styles of EP Fibers to tie the flies. I thought if I could master this fly, perhaps a different color might imitate small salmon fry on the Metolius and a Bull Trout may be interested.
Some customers provide a fly pattern sheet from a magazine article and ask if I can tie the fly. Others send a picture or even mail a fly.
I've learned a few good fly patterns over the years by listening to my customers.
Two CDC fly patterns I pull out often to fish are an IOBO Humpy and the Improved F Fly. I really enjoyed learning these flies. Flies utilizing CDC feathers are a favorite of mine.
He couldn't find an Improved F Fly in his local fly shop smaller than size 20, so he contacted me and I ended up tying size 18, 20 and 22. I got a little caught up with the fly and ended up tying a size 24 just to see if I could. Remember this image?
I hope you saw my posts last week. I wrote about Using Wood Duck, Mallard, and Teal Feathers for Fly Tying and tied a few Quill Gordon flies.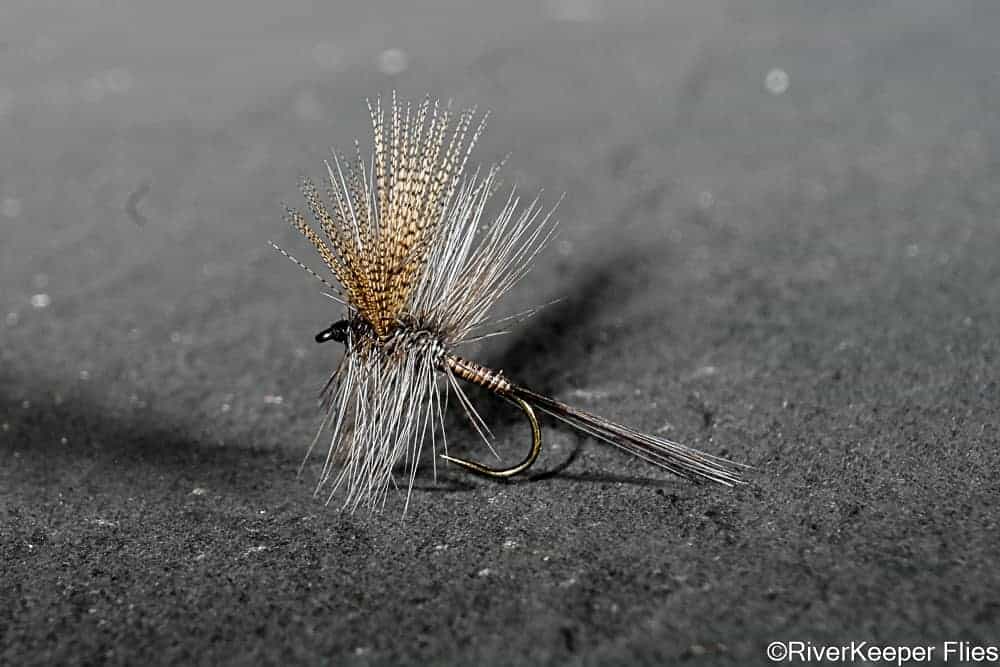 I highlighted a Light Hendrickson in my Throw Back Thursday Fly post.
Both utilized Wood Duck wings, a favorite material of mine.
And my trusty size 18 Improved Sparkle Dun BWO. These are tied on a Tiemco 206BL hook, but I usually tie with a Daiichi 1310.
Here are a few images of a project I completed several years ago. It began with Taylor's Golden Spey and I created two variations. Here is a link to the Spey Fly Project post.
I have a few more EP Fiber streamers to tie this week, then back to Sparkle Duns.
I wonder what next week will bring.
Enjoy…go fish, stay safe!