Last weekend, I was honored to be a River Helper at the 2016 Casting for Recovery retreat at Black Butte Ranch, my 4th year helping out.
BLACK BUTTE POND
The goal of Casting for Recovery (CFR) is "to enhance the quality of life of women with breast cancer through a unique program that combines breast cancer education and peer support with the therapeutic sport of fly fishing."
Participants are pampered for a few days. Casting for Recovery hopes women find:
inspiration from other participants
find renewed energy for life
experience healing connections with other women and nature
And it just so happens October is National Breast Cancer Awareness Month.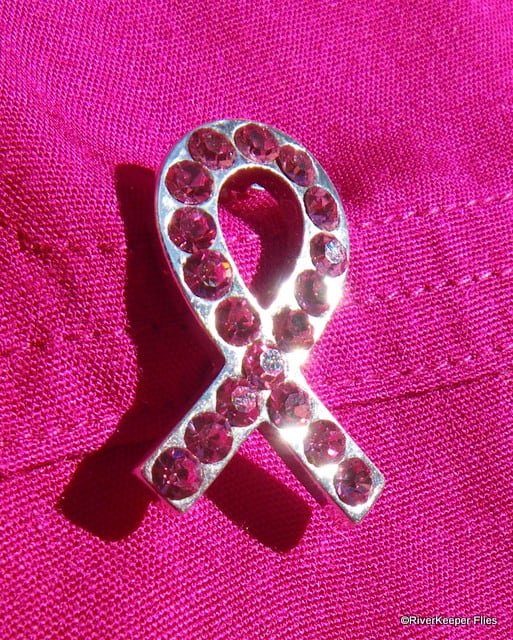 Fourteen women learned to tie knots…cast…maybe tie a few flies…and identify bugs.
These ladies had a great day fly fishing. They used skills learned in the previous couple of days and tried to catch a fish. Sunday was all about fishing. They cast…and cast…and cast…full of anticipation a fish would eat their fly.
And several women caught a fish or two!
This is what pure JOY looks like!
I know a few will fish again…
I am in awe of their courage and happy to share my love of fly fishing with them. I hope I'm able to pay it forward in some small way to help in their healing. I hope they find their own ZEN.
But this was a different year from the last three years.
My friend Carol LaBranche passed away on October 8 after a courageous battle with cancer. She was so strong, many people didn't know how tough her cancer journey was.
Carol was responsible for bringing CFR retreats to Oregon. In fact, that's how I met her because my wife attended one of their retreats several years ago.
My wife is a warrior too. She kicked breast cancer in the butt and I'm proud of her. She now helps with these CFR retreats to help pamper the participants, teaching them to fly fish and hopefully find a little JOY in their life, if only for a couple of days.
So Carol, I dedicated my day to your memory and the JOY your brought others in your life and the 14 years you gave your heart and soul to Casting for Recovery.

Rest is Peace Carol…now she's casting to rising fish with that beautiful casting stroke of hers and feeling no pain.
Here are a couple of posts from the 2014 and 2015 CRF retreats:
Casting for Recovery (2014)