Here is the fly pattern sheet for the Miasmic October Caddis Pupa-Emerger.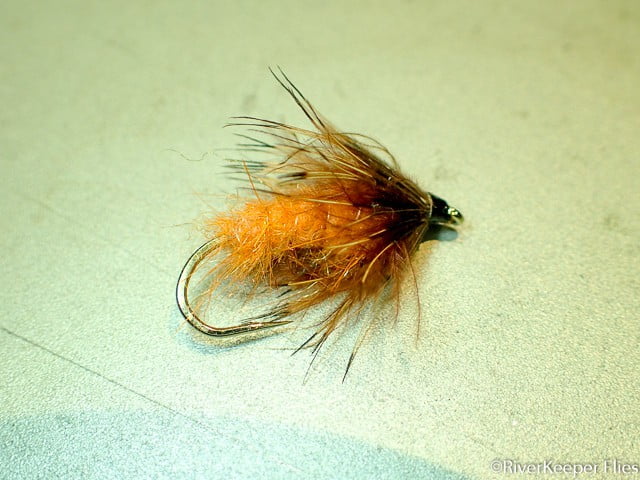 And here is the fly wet.
Materials
Daiichi 1720, Dai Riki 710, #8 – 10
Pumpkin-orange antron/rabbit blend cut with a pinch of Wapsi sulfur yellow (has a chartreuse-y olive cast) superfine dubbing, applied to a dubbing loop of yellow poly/cotton sewing thread (original)
Puff taken from the base of a dyed-brown mallard flank feather arranged around the hook shank as a collar. Extend to about the middle of the abdomen, pinch away any excess
Brown church window cock ringneck pheasant body feather
Dyed-brown hare's mask with guard hairs twisted on the tying thread
Note: A fly pattern from Steven Bird's Soft-Hackle Journal website.