Here is the fly pattern sheet for the Almost There Baetis – Cream.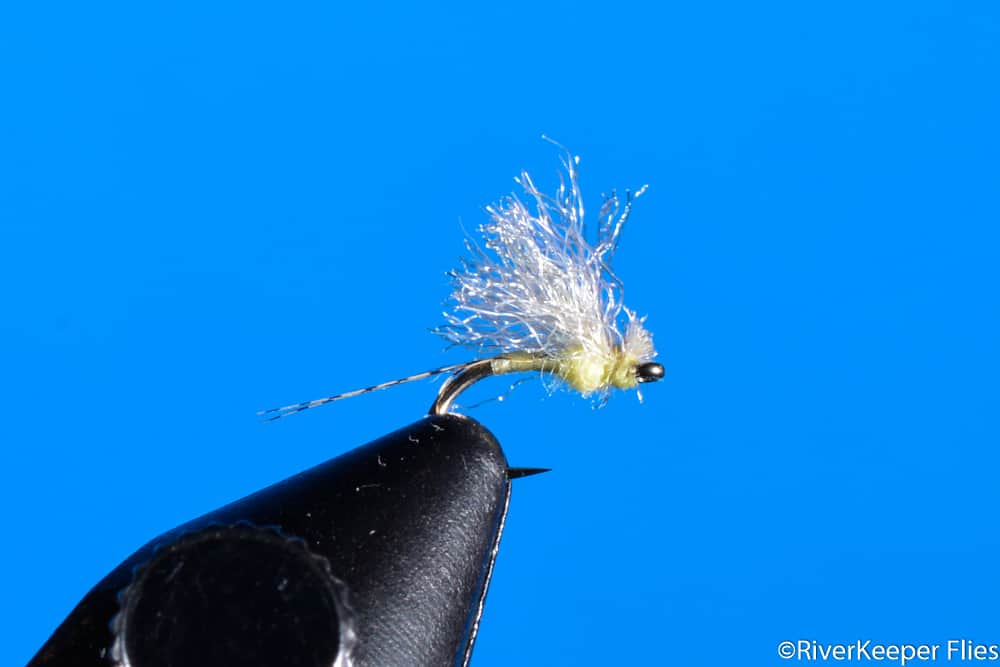 Materials
Uni-thread 8/0 light cahill
Superfine dubbing – pale yellow
EP Trigger Point Fibers – PMD
Note: This cream version is tied for light color BWO and smaller PMDs. See Almost There Baetis – Olive.
For tying directions, here is a link to Bucky McCormick of Blue Ribbon Flies in West Yellowstone, MT tying the fly. They're one of my favorite fly shops!
I've found the Daiichi 1140 hooks are a good size smaller than normal hooks, so a #18 is probably more like a #20. The following image is from a post I wrote a few years ago entitled Comparable Fly Fishing Hooks. The top row is the Tiemco 206BL in #18 and #20. The second row is a #18 Daiichi 1140. It appears to me the Daiichi #18 is equal to a #20 fly. I didn't include the Daiichi 1140 #20 because Tiemco doesn't come smaller than #20.