This week's Throw Back Thursday Fly is a Quigley Film Critic.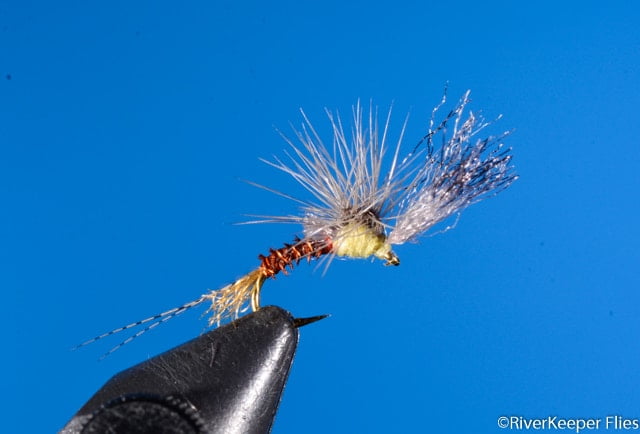 The Quigley Film Critic imitates a mayfly emerger, specifically half nymph, half dry fly struggling to get out of the nymphal shuck. The curved hook allows the nymph half to
partially sink.
Here's the description of the fly from Quigley:
This emerger's entire body and thorax hangs below the surface film, while the stacked hackle and forward-tilted wing simulates the dun's ready-for-flight profile. It is a two-in-one trigger of both an entrapped and escaping fly, and unlike most emergers, it's easy to see.

Bob Quigley – Fly Fisherman Magazine, June 2012
The fly can be tied to imitate any mayfly, like a Blue Wing Olive, Pale Morning Dun, Green Drake, and Callibaetis to name a few.
Bob Quigley was a talented fly designer who passed away in 2012. He was a master at creating fly patterns for the slow moving waters of spring creeks. Many of his flies were developed on the technical waters of California's Hat Creek, Hot Creek, and Fall River. One of his most famous flies is the Quigley Cripple. Other creations include the Hackle Stacker, Flag Dun, and Loopwing Parachute.
Enjoy…go fish!