It's time again for another odds and ends post at RiverKeeper Flies. Occasionally, I write one of these to catch you up on additions to the website as well as provide a few recent pictures.
If you don't follow me on Facebook – @RiverKeeperFlies – or Instagram – @riverkeeperflies, you're probably missing out on a few pictures. I have some friends, you know who you are, who say they don't do that social media thing.
Fine!
So here are a few pictures they might have missed, in no particular order:
A nice Metolus River rainbow.
We fish the Middle Deschutes River around Steelhead Falls occasionally and wanted to see the falls at runoff.
A close up of a rainbow trout tongue and the "beta" fly I'm trying. It seems to work, but don't ask for one…
I never paid attention to a fish tongue before, but this closeup photo really highlights a groove. I think it might me the reason I miss hooking up on trout sometimes. You see the trout rise to your dry fly, feel the set, get half a head shake, then it's gone. Must be the groove!
One of my favorite nymph fly patterns, the $3 Dip.
Another nice rainbow.
And lastly, a closeup photo of a Cinygmula mayfly. You may have read about this bug in a recent post – Confusing Mayfly Names.
I periodically add new fly pattern sheets to RiverKeeper Flies. Here are a few Throw Back Thursday Flies as well as other fly patterns recently added.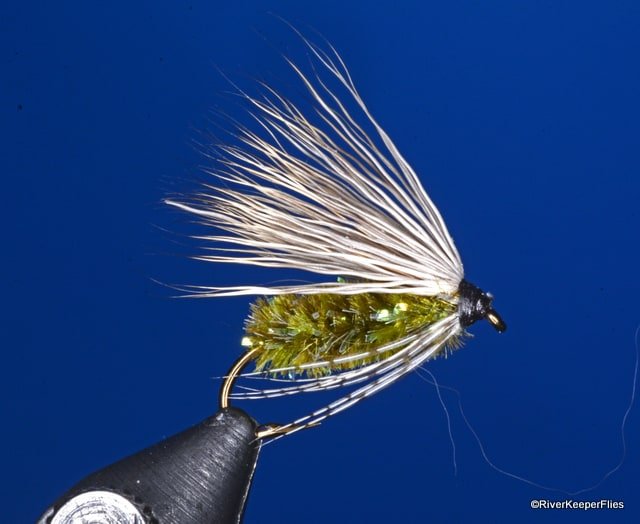 Lempke Extended Body Green Drake
I'd like to thank Sandy Pittendrigh for permission to use this picture. Check out his website for more at www.fliesfliesflies.
LaFontaine Emergent Sparkle Pupa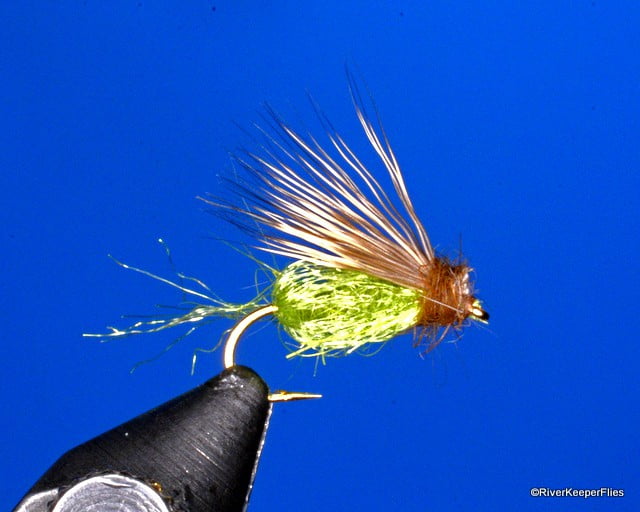 Here is one last picture. I recently celebrated my birthday along my favorite river – the Metolius. The sandwich is from the Camp Sherman Store and I couldn't pass up an opportunity for a Black Butte Porter.
Enjoy…go fish!