This week's Throw Back Thursday Fly is a Frank Johnson CDC fly I found in a fly box Frank donated and I was fortunate to select during a Fly Tyer's Rendezvous fly swap at the 50th Anniversary of the International Federation of Fly Fishers Fair in Bend, Oregon (2015). (Note: the IFFF has since changed its name to Fly Fishers International)
I don't know the name of this fly or if Frank created it. A note in the fly box states these are flies he fished.
This fly looks very much like the Improved F Fly I've tied and fish with great success. I tie the fly to imitate a caddis, but with the color combination of Frank's fly, it might be an imitation of a Yellow Sally stonefly. Look closely at the orange color at the end of the abdomen.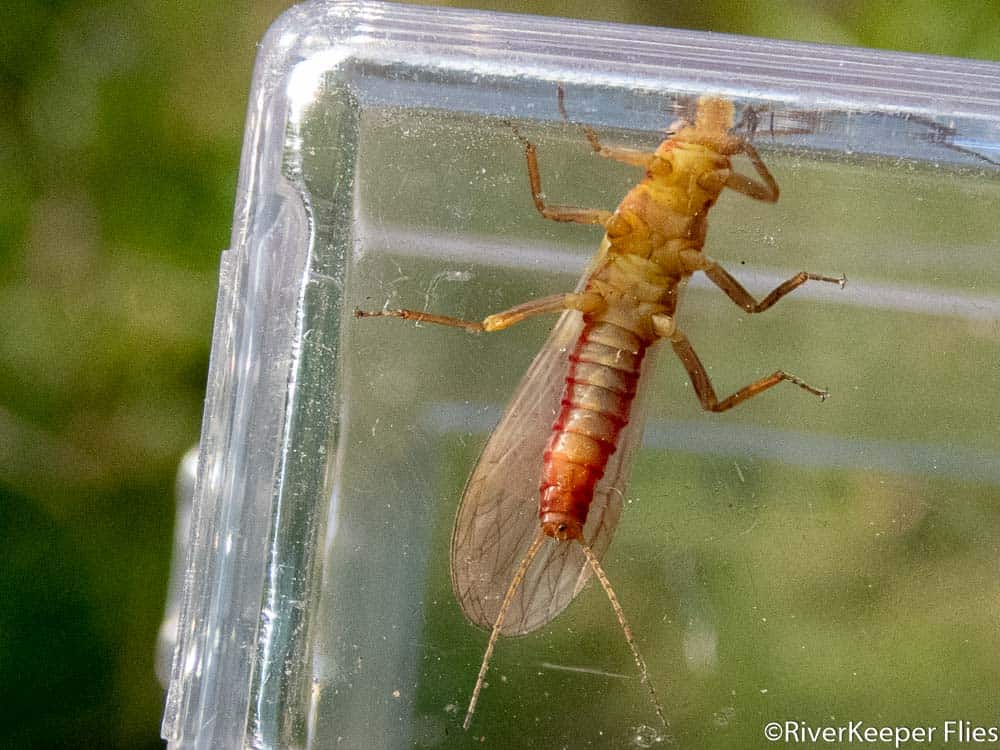 Today's post is my way of continuing to honor those who made significant contributions to our fly fishing and fly tying sport and Frank was one of those.
Frank was well known at the IFFF 50th Anniversary as he was a recipient of the FFI Buz Buszek Memorial Fly Tying Award in 1984. The award "is presented to individuals who have demonstrated highest skills in fly tying and made significant contributions to the preservation of the artform of fly tying." He passed away in 2019 at the age of 75.
You'll recognize today's fly in the top right corner of the fly box.
Enjoy…go fish!