The temperatures have dropped and the dog days of summer are over. In fact, rain showers are in the forecast for today. What does that signal? Changing seasons for the fly fisher.
I always look forward to arriving at the river and see if fish are rising. It's more the norm now than it was during July and August. The only problem is trying to determine what bugs the fish are taking.
And fall is the time when the big fish come out to bulk up before winter sets in.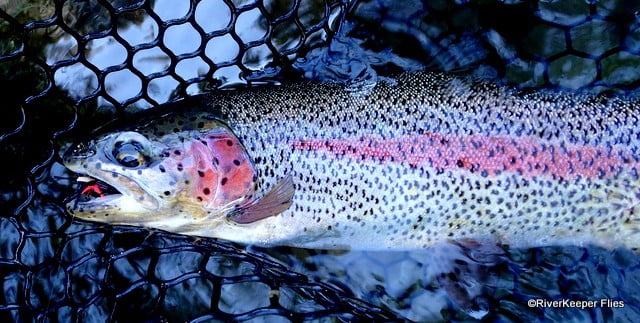 There are a variety of mayflies, stoneflies, and caddis on the river. And many are available to the fish at the same time. So what are they eating? Small olive stones, Blue Wing Olives, PMD's, Cascade Stones, Serratella mayfly, Golden Stones, October Caddis, Alderflies, small black micro-caddis, tan caddis to name a few.
At times, it isn't clear what the fish are eating. They can be super-selective.
One fly I've been using consistently to catch fish is the Rusty Spinner – Biot Body.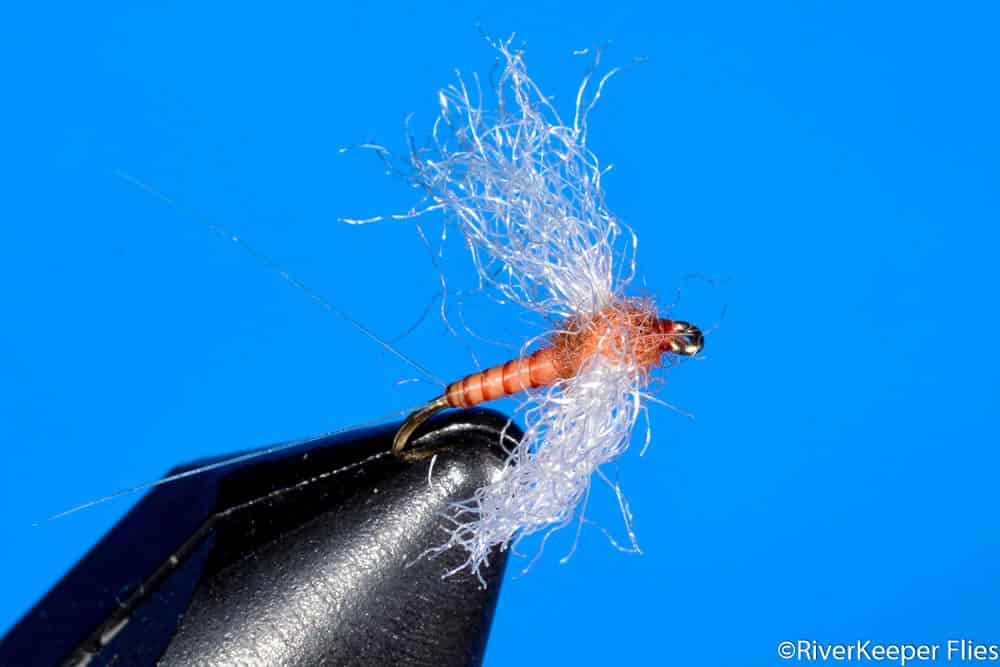 Another fly is an Iris Amber Caddis.
These two flies have bringing the fish to the surface. Sometimes they eat the fly, other times they seem to gargle with the fly and spit it out!
A Chernobyl Ant has taken a fish or two as well.
There's one spot I fish we call Frustration Flats. I'm sure you can guess why it's called that…
The fish continue to feed and I've thrown these two flies at them. Sometimes I'm lucky and the stars align and hook a fish.
Here is one of them.
Mostly, they are interested in something else. I'm thinking midges.
So I'm doing a little research about midges in Ed Engle's book entitled Tying Small Flies.
It's a puzzle I plan to solve!
Hopefully, you can get out and celebrate the changing season of fly fishing. There are many fishing days left until someone turns the switch and fish become much more dormant beginning on November 1.
Enjoy…go fish!