Callibaetis mayflies are a staple of lake fishing.
I fished East Lake last weekend with Central Oregon Project Healing Waters. It was my first time this year on a lake and I'd heard the Callibaetis mayflies were out. So I checked the "provider box" (that's what my wife calls it) to see what Callibaetis mayflies I had to choose from. It was a little low, so off to the fly tying bench I went. Tied my version of Fred's Callibaetis Nymph, some Sparkle Duns, and a new spinner pattern I'd found recently – Harrop's Callibaetis Paraspinner. I've tied the Paraspinner for PMDs and wanted to tie some up for a Callibaetis mayfly.
Provider Box
I got to the lake and found a few spinners on the water when I started fishing around 9:30. I wanted to spend some time checking out the lake before getting a Vet in the boat and trying to get them into fish. Here is a picture of one of the Callibaetis spinners I found on the water. Note the clear wing:
And the fly I used. It worked!
Harrop's Callibaetis Paraspinner
Here's a tip – be careful when matching colors on mayflies. The bottom side that the fish can see is a light tan, not the brownish-mahogany seen in the picture. I think that's true for all mayflies.
Remember the reason I was there? To help a Vet learn to fly fish. I had a great time with Jeremy, a first time fly fisherman. As I taught him to cast, the fish stopped rising. Bummer. Better tie on a nymph and see if we can hook a few. Well, we did pick up a few with Fred's Callibaetis Nymph. Here are a couple of other Vets we found on the lake having a good time. A big thank you for your service to all the Vets I saw that day on the water and at the BBQ!
Since this is a blog post about Callibaetis mayflies, let's briefly discuss Callibaetis mayflies in general. They're known at the speckled duns because of their mottled wings.
Two wonderful sources for more information about these mayflies are the books Western Mayfly Hatches by Rick Haefle and Dave Hughes along with Arlen Thomason's BugWater. But here's my short version from what I've read.
Callibaetis mayflies begin as nymphs, swimming around in the lake. The nymphs are fairly good swimmers. Trout see them a lot and become a major part of their diet. Their body color varies between light gray and brown. When it's time for them to hatch, they swim to the surface and quickly pop out of their nymphal shuck. That's when the adult or dun hatches and flies off the water. This can be a prolific and consistent hatch for several days. Sometimes they get stuck, which is a good time to try cripples. After they hatch, they fly away to the vegetation and wait to become sexually mature. A few hours later, the dun molts a final time and out comes a spinner. This is the phase where the females line up a male to complete the process. The male's spinner wings are clear, whereas the female spinner wings will have dark blotches on the leading edge.
When do the trout eat them? Well, they eat them during all phases:
Nymphs – swimming around as they grow and finally when the nymph swims to the surface to hatch. Find the right zone where the nymphs are and you will have some great fishing.
Emergers – sometimes the dun takes it's time hatching and is vulnerable. You'll see fish swimming around and rising with a gulp, gulp, gulp. Be careful not to pull the fly out of their mouth! Not that I haven't…
Duns – a newly hatched insect will spend a short time on the water, but not too long. I think this is the least chance of catching fish, but that doesn't mean I don't tie on a dun and fish it.
Spinners – This can be both exciting and frustrating. There may be hundreds of spinners on the water and ask yourself "why would they eat my bug?" But they do! Just find a fish eating, figure out which direction it's swimming and put a spinner pattern in front of them and keep your fingers crossed!
OK, enough about the real bugs.
Here are the flies I use to match the various Callibaetis phases: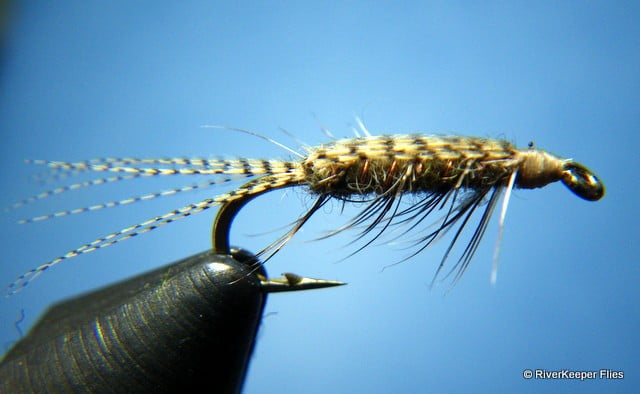 Fred's Callibaetis Nymph – Variant
RiverKeeper Callibaetis Emerger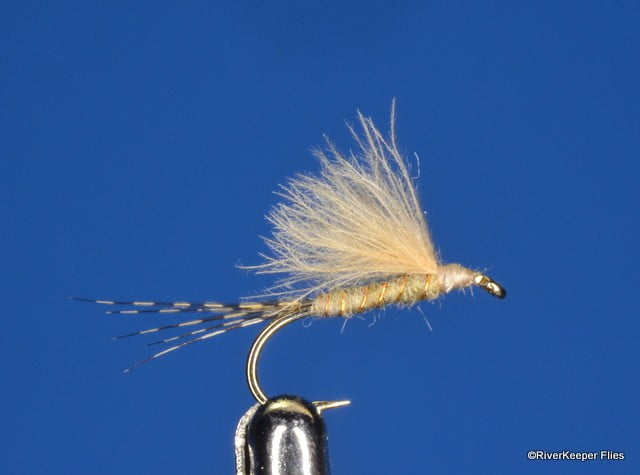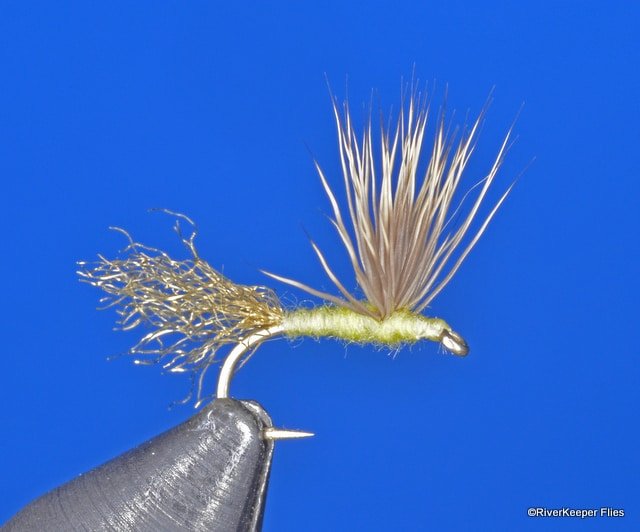 Harrop's Callibaetis Paraspinner
Finally, this may be somewhat off topic, but I wanted to introduce you to Atlas of Oregon Maps. Since we are discussing lakes, this is a great resource and you can find the link on my Resources page. Each yellow dot on the Oregon map represents a lake. Check it out for the lakes you fish.
Hope you get out soon and check out the Callibaetis mayflies in the lakes you fish!