This week's Throw Back Thursday Fly is Broughton's Point.
I found this beautiful fly in Brook and River Trouting by Harfield H. Edmonds and Norman N. Lee (1916).
It's listed as fly No. 7 on page 18 – Broughton's Point or Dark Bloa, with a note on the bottom as a fly to fish in March to middle of April.
You can read the free download by clicking on the link above, but I had an opportunity to purchase this 100+ year-old book. It's a favorite books in my library.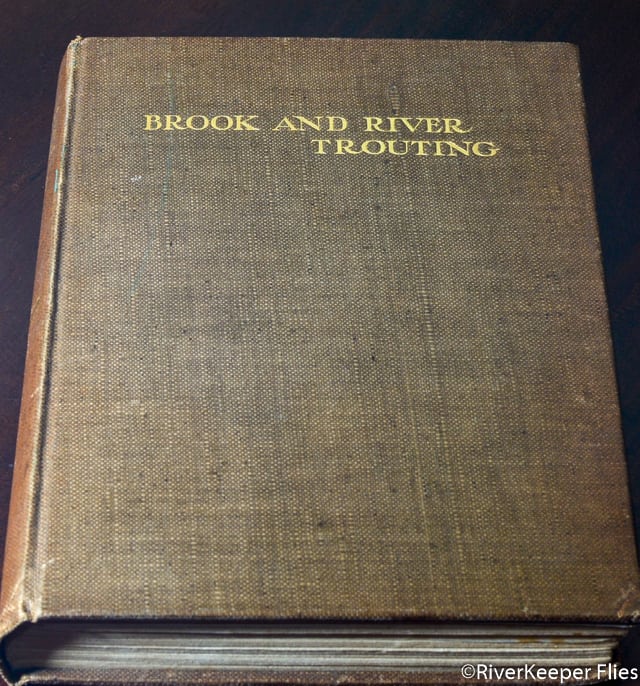 What I enjoy about this book are the color photographs included opposite the fly patterns. It helps determine what materials I may substitute.
Here is another source I use for old, North Country flies, Robert Smith's The North Country Fly: Yorkshire's Soft Hackle Tradition (2015) book. I was thrilled when I purchased this book and enjoy reading his stories of the history of classic North Country flies.
If you are interested in these flies, his book is a must-have for your fly fishing library. Here is the Amazon link:
Materials
From a Starling's primary quill feather, the outer side of the feather as the under side of the wing.
And a view from the top.
Personal tying notes:
Tied on a TMC 900, size 17 hook.
Whiting rooster cape, black (while the fly pattern calls for hen hackle, I didn't have any)
Pearsall's claret silk thread
Enjoy…go fish, stay safe!