Once again, RiverKeeper Flies has had another wonderful year! I always use the last week of the year to reflect upon the previous 12 months. I hope you've enjoyed reading all the posts as much as I have creating them! Thanks to all who continue to utilize the fly fishing and fly tying resource I've created.
I'm still amazed at the popularity of RiverKeeper Flies. Here are a few statistics about the website during 2016:
31,543 sessions – a 50% increase over 2015
66,910 page views – a 30% increase over 2015
52 new Throw Back Thursday Flies
38 fly pattern sheets added this year, totaling 136 flies
I've continued to create a post every week. Here is a list of the most popular posts this year. How many have you read?
The Fly Patterns page continues to be very popular. Here are the most popular fly patterns from 2016:
RIVERKEEPER SOFT HACKLE CRIPPLE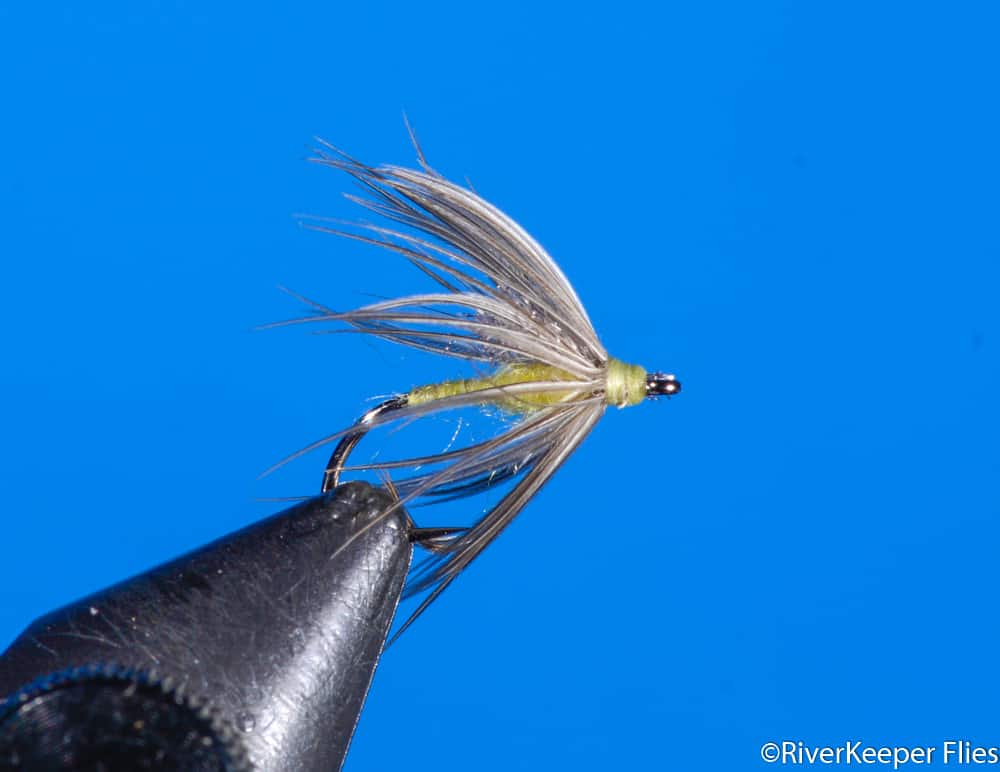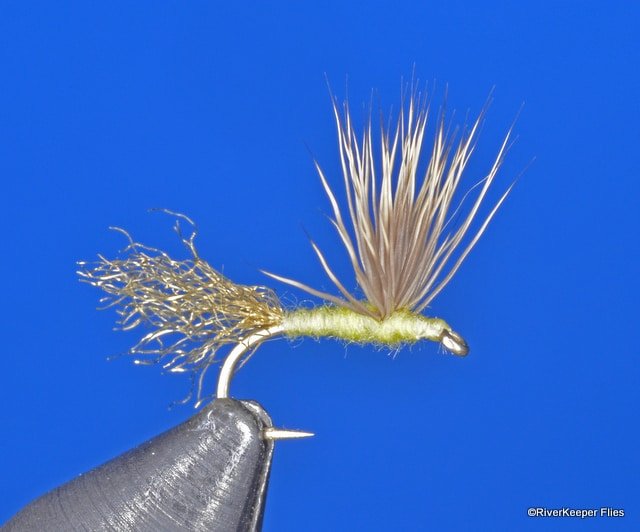 RiverKeeper Callibaetis Emerger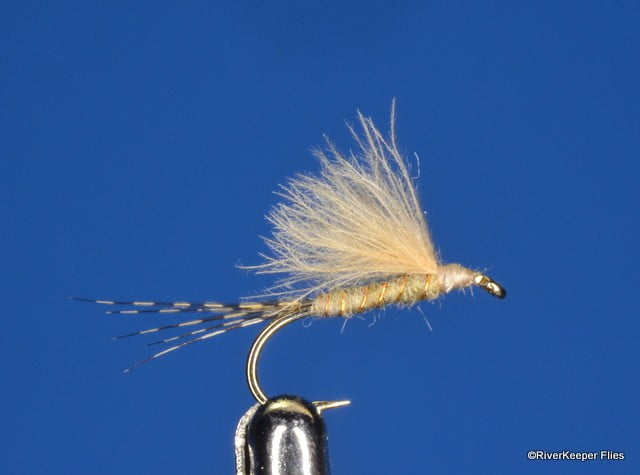 The Crooked River Flies page is also very popular. These are the flies Bill Seitz uses on the river. If you haven't checked them out, you're missing something! 
Here are a few other accomplishments for 2016:
Reached my goal of tying 120 dozen flies…actually it was over 170 dozen. My Custom Flies seem to be popular. Thanks to all my 2016 customers. I hope you were able to catch some fish using my RiverKeeper Flies. Please contact me by leaving a Comment if you'd like me to tie a few flies for you.
Demonstration fly tying – I tied at the Western Idaho Expo, NW Fly Tyer & Fly Fishing Expo in Albany where I served as Chair of the whole show, the IFFF Fly Fishing Fair in Livingston, MT, and the Pacific NW Fly Tyers Rendezvous in Portland, OR.
Led the Central Oregon Flyfishers Winter Fly Tying and wrote about the popularity of these classes. I averaged over 28 tyers in the room every week in January, February, and March.
I was a Casting for Recovery River Helper again at Black Butte Ranch to help a couple of breast cancer survivors, something I'm proud to help with.
Helped my wife with our fly club's youth flyfishers called Next Cast Flyfishers at the annual Fish Camp and the first Master Class at East Lake.
Provided a few tips to help your fishing success – How to Fish Unweighted Nymphs, Select the Right Dry Fly, Effective Dry Fly Patterns for Fast Water, and Testing Fly Fishing Knots.
Discussed a little bit of aquatic entomology about insects important to the fly fisher – PMD's Hatching Again and October Caddis and Their Imitations to name a few.
Provided a few flies for fly plates donated to the NW Fly Tyer & Fly Fishing Expo (Show Plate – Green Drake Sparkle Dun; Guild Plate – Purple Skunk and Green Ant), 2016 Spey Plate (Green Butt Skunk Spey), and IFFF (Guild Plate – The Rose).
Continued to provide a few Christmas list ideas. I hope the posts helped Santa find the right present for you!
Added a new Fly Shop Gallery of some of the fly shops I enjoy.
I was honored to receive a couple of awards during 2016 – Central Oregon Flyfisher of the Year, Federator of the Year for the Oregon Council of the International Federation of Fly Fishers, a President's Pin presented by Phil Greenlee, President/CEO of the Federation, and the 2016 Oregon Council Award of Excellence from IFFF.
Gave several presentations about fishing the Metolius River to fly clubs. I've added two new presentations – Montana Fly Fishing Road Trips and Effective Dry Fly Strategies for Spring Creeks.
I enjoy posting flies every week for Throw Back Thursday, where I provide a little history of flies that you might have used years ago or may be new to you. It's remarkable to me how many good memories these flies bring back to many of my readers.
They also allow me to work on and improve my technique for mounting quill and married wings. The Ray Bergman wet flies like the Babcock is an example. 
I hope you've enjoyed my pictures as much as I have taking them. My new Olympus TG4 and Nikon 5100 (for the macro-photography) have given me the opportunity to take higher quality pictures. Thanks to Al Beatty for his encouragement and advice on my photography journey. I really believe my pictures help tell my stories.
Here's wishing you a great 2017 full of fish and memories!
Enjoy…go fish!