As 2017 comes to a close, I wanted to express my gratitude to all my RiverKeeper Flies subscribers and readers who have found me one way or another. 2017 has been another good year.
I picked one of my subscribers at random today and they will receive a dozen of my favorite RiverKeeper Flies. It's my way of saying "thanks" for continuing to read my posts and use my website for their fly fishing and fly tying reference guide. The lucky winner is listed at the bottom of today's post.
To celebrate all of my great memories of 2017, I'll begin with a few statistics about RiverKeeper Flies (as of 12/25/17):
Page views – 98,883
Number of sessions – 48,410
Since I started RiverKeeper Flies in March 2014, I've added lots of fly patterns and pictures to go along with all the posts. Here are the latest numbers:
Number of fly patterns – 187
Number of pictures – over 1,600
I continue to receive recognition for my RiverKeeper Flies website and I appreciate all your positive comments. I am pleased so many fly fishers deem it reliable and informative.
Here are a few other highlights I wanted to share.
I received the 2017 Stan Walters Memorial Fly Tyer of Year award in March. I am very proud of this honor.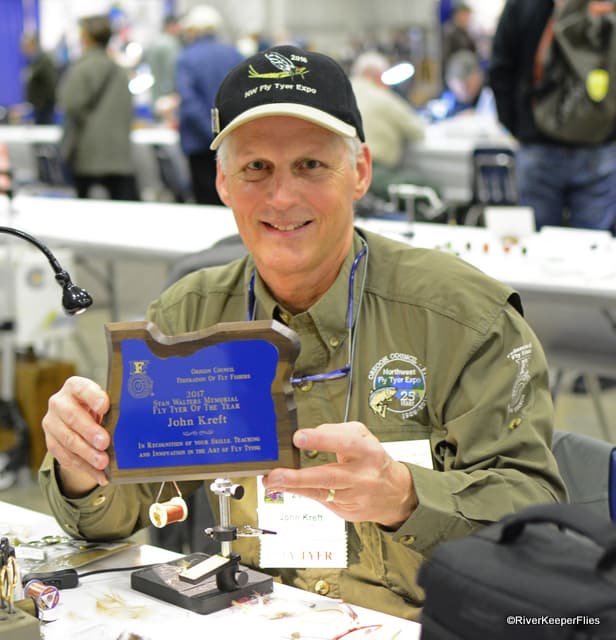 And a few of my favorite pics from 2017 as I went back through this year's posts.
Madison River – just a magical place.
Yellowstone Cutthroat
A few more fish pics…
And a couple close-up pictures…
Winter Baetis
Metolius River Green Drake
#24 Trico Spinner
PMD "standing" on water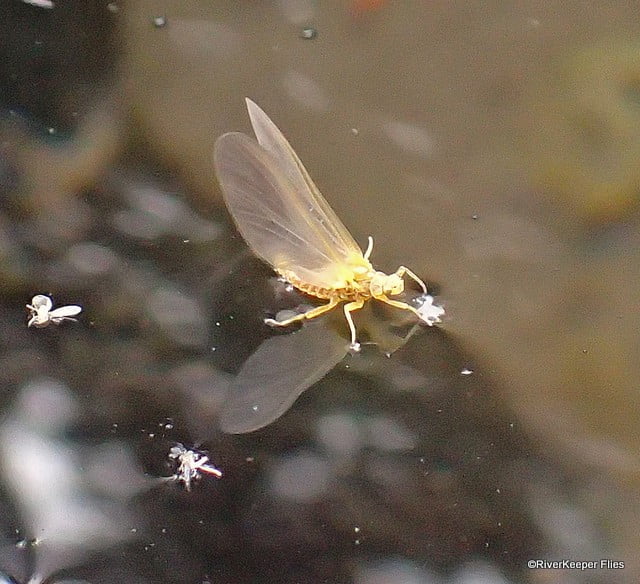 My wife, dancingtrout, and I have had great fishing this year including a memorable a 25 day fly fishing road trip. I hope you read our stories. If not, you can read about them here:
I'd like to give a special "thank you" to my customers who purchased RiverKeeper Flies flies. I hope you enjoyed fishing them as much as I did tying them!
I traveled for presentations to fly clubs, including the Rogue Fly Fishers and Southern Oregon Fly Fishers.
I attended several fly fishing fairs and Expo's during the year. You might have seen me in Albany, OR at the NW Expo, the Washington Fly Fishing Fair in Ellensburg, or the Fly Tyers Rendezvous in Portland, OR.
I received this gift of a bamboo rod from my friend "Skip" Hosfield, in recognition of the volunteer work I did to support the Oregon Council FFF and NW Expo.
I hope you enjoy my weekly segment called Throw Back Thursday Fly posts. I hope to keep our fly fishing history fresh as well as bring back a few memorable moments for fly fishers who may have used these flies. I've added 52 more older flies for a total of 170.
Lastly, and as promised, here is the winner of a dozen of my favorite RiverKeeper Flies – James Walker!
I hope you continue to read my posts and utilize RiverKeeper Flies website as a resource for your fly fishing.
Enjoy…go fish!