Golden Stoneflies were out in force along the Lower Deschutes River when I floated from Warm Springs to Trout Creek last week. Goldens are a very important part of a trout's diet.
A couple species are lumped under the heading "Golden Stonefly" – the Hesperoperla pacifica and Calineuria californica. Who cares what the scientific names are, we can call them Goldens. They are the "little brother" of the bigger Salmonflies, known as Pteronarcys californica
Some fishermen say when Goldens and Salmonflies are available, fish seem to key on Goldens. Who knows why.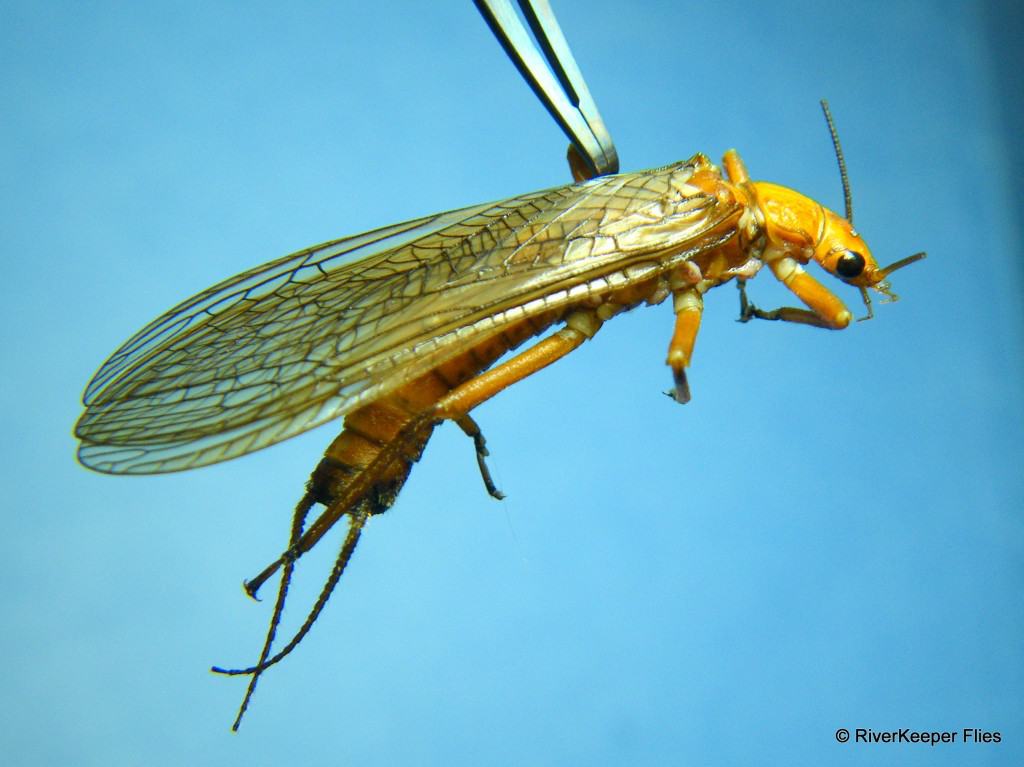 Please Share This: